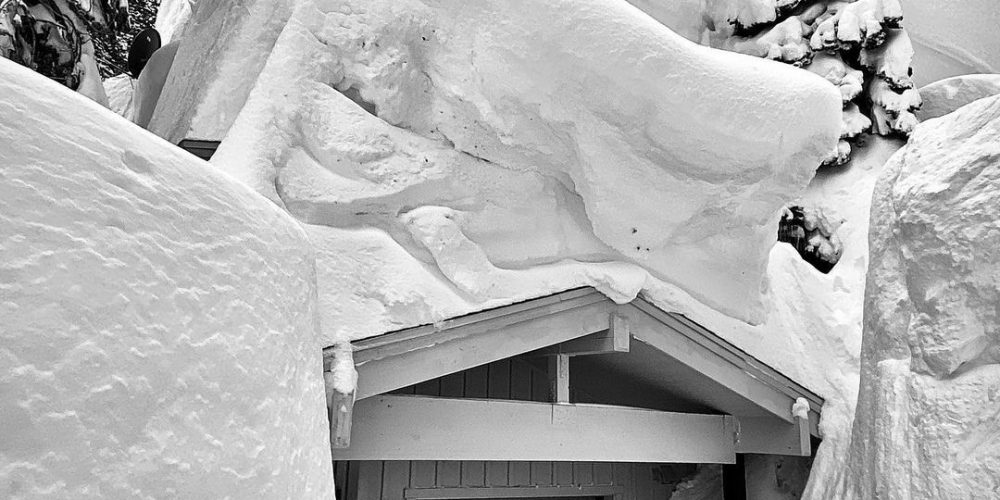 ``I survived Tahoe Winter 22/23`` .... What now?
We laughed, we cried, we shoveled, and we shoveled some more....
Last winter we had the second snowiest winter on record with more than 754 inches of snow! The snowiest winter on record was 1952 with 812 inches of snow. It's been 71 years since Tahoe saw as much snow as we saw last year, only the most senior Tahoe locals have ever seen anything like it.
Read more about the dramatic winter of 1952, here.
So what are they predicting for this year? The National Weather Service has confirmed an El Nino for the 2023-24 season and the Old Farmer's Almanac "predicts snow, seasonable cold, and all of winter's delights!". Get those shovels ready!
FRESHEN UP YOUR WINTER GEAR!
Ski swaps, season rentals, and more!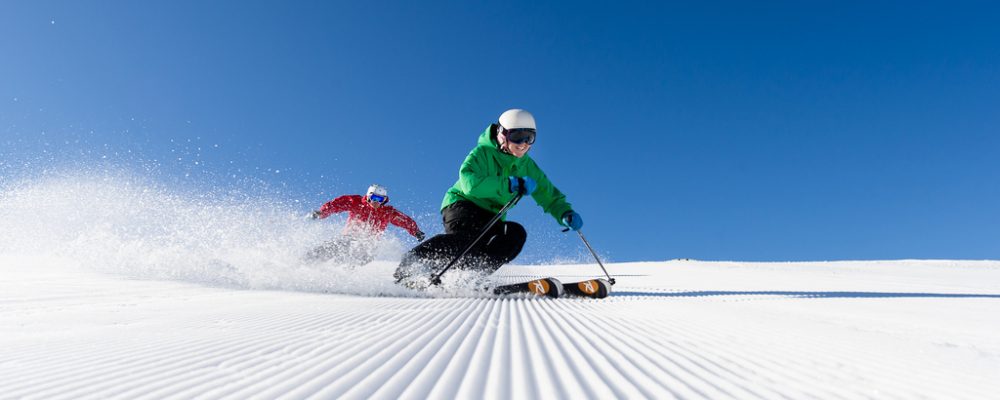 Annual Cross-Country and Backcountry Ski Swap. Major fundraiser for TCCSEA youth programs.. Your donations allow us to fulfill our mission of promoting a healthy, outdoor-oriented lifestyle for children and adults through education, cross-country skiing, and other self-powered recreation. Whether you're brand new to cross-country skiing and snowshoeing, or you're a seasoned powder hound, we look forward to helping you find what you're looking for.
2023 Ski Swap Details
Date: Saturday, November 11, 2023
Time: Saturday, 9am – 4pm
Location: Tahoe Cross-Country Lodge
Registration: $10 suggested donation
Come to the Ski Swap for new and used winter equipment for the entire family. Come join the fun and look for bargains. Local reps from ski shops and resorts will be on hand to answer your questions. Proceeds from the sales and silent auction at the Ski Swap help support Truckee Youth Sports Programs.
2023 Ski Swap Details
Date: Saturday, November 4, 2023
Time: Saturday, 11am – 4pm
Location: Community Rec Center- 10981 Truckee Way, Truckee, CA 96161
Registration: FREE for all ages
Tahoe Dave's Skis & Boards has been serving the North Lake Tahoe community since 1977! They provide expertise and a variety of retail options to help you enjoy the slopes. From brand new skis and boards, deals on demo skis and boards, and season rentals for kids that just won't stop growing out of their gear every year! Kids Season Rentals are available at the Kings Beach, Tahoe City, Downtown Truckee, and Olympic Valley Locations. Must rent in person, come early to ensure your size is available!
Ski Packages (skis, boots, poles) start as low as $125 before Dec. 8
Snowboard Packages (board, bindings, and boots) start as low as $170 before Dec. 8
The Village at Northstar offers a plethora of shopping options for your ski and snowboard season! Whether you forgot your favorite pair of gloves at home before heading up the gondola, or your looking to purchase new gear from experts, the Village has it all! Check out the offerings at True North, Patagonia, The North Face, Burton, Butterbox, Mine, and more! 
If the Winter of 22/23 taught us anything it's to expect the unexpected. Be prepared for a big winter and set yourself and your home up for success! There are many ways you can prepare NOW to prevent expensive property damage.
Read more about Winterization of Your Home from the North Tahoe Public Utility District, HERE 
Prepare now before the first BIG snow of the season
Hire a snow removal company or make sure your snow blower/shovels are in good working order
Store outdoor furniture indoors if possible, or cover with tarp
Shut off irrigation system, drain hoses, and insulate exposed pipes
Consider installing heat tape on roof to prevent ice dams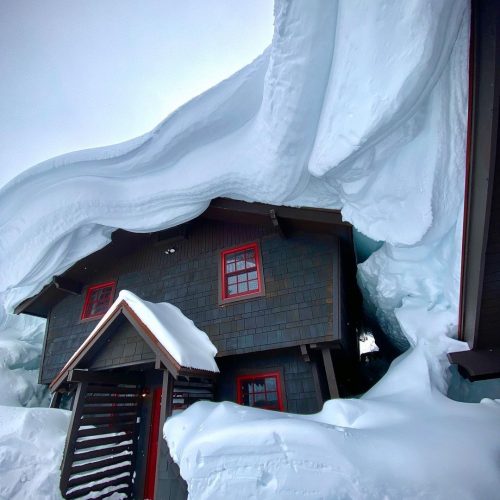 Keep your home warm!
Install Window Insulation Kits if you have single pane windows
Clean woodstove and/or chimney
Stock up and store firewood
Make sure you have a Carbon Monoxide alarm in every room!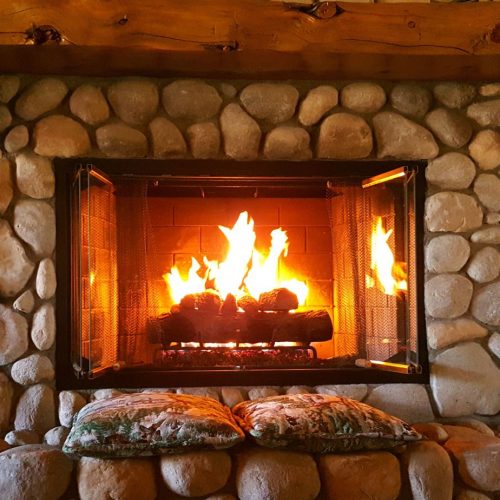 North Lake Tahoe's best indoor dining!

It's time trade in the  patio furniture and umbrellas for rustic, fireside cozy indoor dining. North Lake Tahoe's local restaurants offer cozy indoor dining options with food and drinks to warm your soul!
Read on for some of the coziest dining options…
Jason's Beachside Grille is your go to for cozy fireside dining and rowdy football games at the bar with bar bites and a pint! Whatever your style, their New England Clam Chowder and French Onion are sure to hit the spot, served with garlic cheese bread for your dipping pleasure! Yum! Call (530) 546-3315 to make reservations or visit jasonsbeachsidegrille.com
Transport yourself to Italy with classic hearty Italian dishes. Lanza's Happy Hour is from 4:30 to 6pm Sunday-Thursday featuring $1 off drink specials on wine, beer, and well drinks. They offer food specials in addition to drink specials with a special Happy Hour Appetizers Menu featuring items such as baked artichoke hearts, spaghetti, garlic cheese bread, and more. For more information, call (530) 546-2434 or visit lanzastahoe.com.
While Caliente is known for its epic rooftop dining, the indoor dining area is just as inviting,  beautifully decorated and incredibly warm!  Join Caliente in Kings Beach for their Happy Hour everyday from 4 to 5pm! Thirty percent off Tacos, Tequila & more! Extended Happy Hour Sat, and Sun from 3-5pm. Thursdays are Chupacabra Thursdays, discounted Chupacabras all night long. Call (530) 546-1000, or visit calientetahoe.com for more info.
Stay cozy by the fire while watching snowfall over Lake Tahoe at  Gar Woods Grill & Pier located in Carnelian Bay. Winter Happy Hour comes back on Monday November 6th, deals TBD,  everyday from 4:30-6:30pm. Call (530) 546-3366, or visit garwoods.com.
Indoor fireplace, live music, and warm cocktails, oh my! Open for breakfast, lunch, and dinner, Spindleshanks offers food and drink specials for Happy Hour from 5 to 6pm daily. A rotating menu offers $12 appetizers such as oysters, tacos, pasta and ribs, plus $1 off well drinks and house wine. Tuesday night features Happy Hour all night and live music from 5 to 8pm. Call (530) 546-2191 to make reservations or visit spindleshankstahoe.com.
The Dining Room of The Crystal Bay Steak & Lobster House feels like time traveling back to the Rat Pack Era. The intimate dining room is enveloped in red velvet, including oversized romantic booth seating.  Enjoy tableside preparation and an extensive high end menu and continue your evening with a game of poker or a live show. Call (775) 833-6333, or visit crystalbaycasino.com/food-dining/steakhouse/
A true rustic dining experience, with gourmet dishes that are sure to impress the taste buds. The Soule Domain is a small log cabin with exposed rafters, fireplace roaring, and intimate dining. Voted "Best Romantic Restaurant" in North Lake Tahoe/Truckee dining at Soule Domain takes "cozy" to a new level. Call (530) 546-7529, or visit souledomain.com
UPCOMING NORTH TAHOE EVENTS....
Passport to Dining
Last chance to get your tickets! 
Thursday, November 2 | 6-9pm
Passport to Dining is TOMORROW Night!  Passport to Dining promises to be an evening you won't want to miss! Enjoy a delicious and fun evening of unlimited tastings to excite the palate – featuring ~25 tasting stations including restaurants, caterers, breweries, and wineries. While enjoying tastings, attendees may purchase raffle tickets and bid on silent auction items and packages. The auction and raffle are recognized as one of the best in North Lake Tahoe featuring Northern California Getaway Packages and many additional valuable items.
33rd Annual Tahoe Chocolate & Wine Festival
Friday, November 3 | 6-9pm
We are excited to celebrate Sierra Community House's achievements together with a delightful evening of decadent chocolate creations, wine tasting, heavy appetizers, music, exciting auctions, and an engaging program. This year's theme is Glitter and Gold, promising a glamorous and festive evening.
Learn more: HERE
Free Bulky Item Drop-Off Event
Saturday, November 4 | 7:30am-2pm 
Placer County will be hosting a free "bulky item" drop-off event, allowing residents to dispose of large unwanted items.Open to all Placer County residents, up to three items such as mattresses, furniture, appliances and more can be dropped off for free. No household hazardous waste or green waste will be accepted. ID and proof of residency required. Drop off at North Tahoe PUD parking lot, 875 National Ave.
Learn more: HERE
The Dior String Quartet
Sunday, November 5 | 2pm
The award-winning Dior String Quartet is the quartet of the new generation, bringing classical music to contemporary ears. The repertoire and projects they pursue intersect with their multicultural backgrounds and global values. Please join us for this inspiring, energetic, and uplifting experience. Tahoe Music Alive brings superb small music ensembles to friendly North Tahoe spaces – for friends like you.
Learn more: HERE
A Taste of Tuscany in Tahoe
Saturday, November 4 | 5:30-8:30pm
Join the Tahoe City Rotary for a Taste of Tuscany in Tahoe – an evening of delicious Italian style dinner, wines and fun times. All proceeds go to Tahoe City Rotary's community.  outreach projects.
Learn more: HERE
Christmas Tree Permits
Purchase your permits early, they will sell out! 
Cutting down your own Christmas tree is a special tradition to share with family and friends while helping to maintain a healthy forest.
Tahoe National Forest- South Lake Tahoe
In person permits ONLY available starting November 6th at 35 College Drive, SLT.
Cutting Area: Near Pioneer Trail, Baldwin Beach, and Blackwood Canyon. Learn more HERE.
Tahoe National Forest- Truckee
Permits available online starting November 7th, HERE.
Cutting Area: Off Highway 89 at Cabin Creek and Alder Creek
Other nearby forests: