Promote Drinking Tahoe Tap (and eliminating single-use plastics!)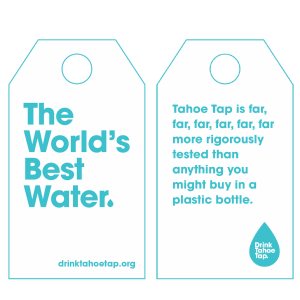 Encourage your guests to ditch single-use plastic bottles and say yes to the tap!
Tahoe has some of the best tap water in the country, so encourage guests to bring their reusable water bottles and save money — and the planet — while quenching their thirst after a big Tahoe adventure.
Request a toolkit or order printed signs from Take Care Tahoe's website
HERE
.