New $500 million state COVID relief grants program includes nonprofits – details below!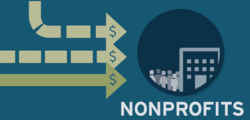 On November 30, Governor Gavin Newsom announced a new $500 million program, the California Small Business COVID-19 Relief Grant Program, to provide grants of up to $25,000 to small businesses and nonprofits in California. 
Nonprofits in either 501(c)(3) or 501(c)(6) categories with yearly gross revenues of $2.5 million or less will be eligible for a grant through the new program. Nonprofits in all fields of work are eligible; in fact, arts and cultural institutions are explicitly included.
We have worked for months to ensure that nonprofits are included in relief programs for small businesses. We are pleased that we and our legislative allies – including Assemblymembers Limón, Rendon, Rivas, Ting, and others –were able to make the case successfully to the Office of Small Business Advocate (CalOSBA), the lead agency developing the program.
To receive notices directly from CalOSBA about the California Small Business COVID-19 Relief Grant Program, sign up here.
Program Details and Dates
Grant application period: December 18, 2020 – April 1, 2021
How to apply: CalOSBA will select an intermediary organization/firm by December 10; nonprofits will apply to the intermediary for grants
Applicant criteria:
In operation since June 2019
Currently active
501(c)(3) or 501(c)(6)
Annual revenue of $2.5 million or less
Expenses that can be covered by the grant include:
Payroll costs
Health care benefits
Rent and utilities
Costs associated with reopening
Other COVID-related costs not covered through other grants
We will share more information with you about this grant opportunity as we have it. But we also encourage you to sign up to get information directly from CalOSBA here.
Thank you to CalOSBA and our allies in the California Legislature for recognizing the crucial role of nonprofits – of all kinds – in our economy and in our communities.