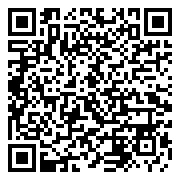 Date
Oct 09 2018
Time
8:00 am - 9:30 am
Small Business Seminar: How to Create Unique & Engaging Social Media Content
This small business seminar will inspire you with fresh and creative ideas on how to organize, create, and post high quality content that will engage and build valuable followers for your business and non-profit. The speaker will help you to explore new ways to tell your brand's story so that your social media content is bursting with personality and originality.
The seminar is free for Association/NLT Chamber members, $20 for non-members. Optional coffee and pastries are $5/person. Pre-registration is required. Space is limited, so sign up today. For more information, please contact NTBA staff at (530) 546-9000.
How to Create Unique & Engaging Social Media Content will be taught by Lindsay Thayer, owner of LT Marketing – a full-service marketing agency based in North Lake Tahoe & Truckee. "We're a team of movers and shakers – and if we're going to move mountains, let's get shaking!" The seminar is brought to you by NTBA, NLTRA, Tahoe City Downtown Association, and sponsored by Spectrum Business.