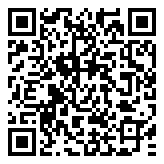 Date
Sep 18 2018

- Sep 19 2018
Time
6:00 pm - 7:30 pm
Cost
$20.00
Enlighten Series: Monuments to Women with Well Being
Enlighten Series: Monuments to Women
Be inspired to discover your inner artist and join your voice with the emerging women's empowerment movement!
Well Being Tahoe Massage & Skin Care is honored to welcome guest speaker and master sculptor, Mischell Riley to Well Being for an enriching and inspiring talk. As a dedicated artist and teacher, Mischell's goal is to help other women discover their passion and express their truth through the arts.
Hear Mischell's insightful story of how she became involved in creating large scale monuments to honor women, including a six-ton sculpture of Maya Angelou, currently on display at The Renwick Smithsonian Gallery in Washington, DC.
Mischell has dedicated her life to creating art that speaks to humanity and nature. Her outstanding works are designed to tell a story, to capture joy, passion, and underlying emotion. Many of her figurative sculptures are historic representations of noted Americans, such as her most recent Maya Angelou sculpture.
Mischell is currently in talks with Jane Goodall and her foundation to raise funds for a monument dedicated to Jane. Mischell will also be sculpting Amelia Earhart, to be displayed in airport terminals – she is eager to put the face of women in public through the arts, to inspire young girls and boys.