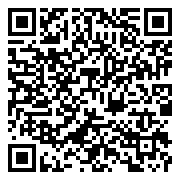 Date
May 23 2019
Time
5:30 pm - 7:30 pm
Cost
$5 in advance | $10 at the door
U.S. Human Spaceflight: Past, Present, and Future, with Dr. Stephen Robinson
Join UC Davis TERC for an evening science lecture on U.S. Human Spaceflight: Past, Present, and Future.
In 1961, NASA put the first American in space. Since then, U.S. astronauts have walked on the moon, piloted the Space Shuttle, and lived aboard the International Space Station. Join UC Davis professor and former NASA Astronaut Dr. Stephen Robinson as he explores the history of manned spaceflight, the challenges facing space exploration today, and what's on the horizon for the future.
Astronaut Stephen Robinson, a veteran of four space shuttle missions, is a professor in the UC Davis College of Engineering's Department of Mechanical and Aerospace Engineering. Robinson currently leads the UC Davis Center for Human/Robotics/Vehicle Integration and Performance (HRVIP Lab).
Admission is $5 in advance and $10 at the door. Refreshments and a no-host bar will be available from 5:30 – 6 p.m. The lecture will begin at 6 p.m. at 291 Country Club Drive in Incline Village (between Tahoe Boulevard/SR 28 and Lakeshore Blvd.) on the campus of Sierra Nevada College.
Please click on the link below to register.