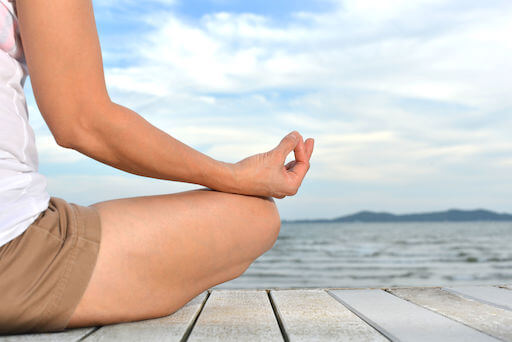 Date
Jan 03 2019

- Dec 26 2019
Time
6:00 pm - 7:00 pm
Thursday Night Meditation
Thursday Night Meditation at Well Being Massage & Skin Care
Join DeeDee Boies on Thursdays for guided meditation at Well Being, 6pm-7pm. No previous experience is necessary and all are warmly welcome! Sign-up online or in store. Drop-ins are welcome. Experience the many benefits of meditation. Create more peace, balance and well-being in your life. Learn techniques to increase mental clarity, reduce anxiety and strengthen emotional resilience.
Suggested Donation: $5
Alternates weekly between:
The Art of Deep Awareness: Explore the path to greater peace, joy and well-being through meditation. This practice includes 45 minutes of guided meditation with time at the end for questions and sharing. This is the perfect opportunity to learn more about meditation, whether you are new to it, or wanting to take your practice to the next level.
Yoga Nidra: One of the oldest and deepest meditation practices, Yoga Nidra is a deep relaxation technique used to access your own, innate wisdom. Benefits include profound relaxation of the body and stillness of the mind. Yoga Nidra helps you reduce and eliminate stress and overcome insomnia, anxiety, fear and any deep seeded, challenging thoughts and feelings.
Chakra Balancing: Bring greater peace and well-being to your life by balancing the seven subtle energy centers of the body. Cultivate vitality as you release any energetic blockages, resulting in radiant presence.
Visit wellbeingtahoe.com/meditation for more details.
DeeDee is a certified Life Coach and has been teaching weekly meditation classes since 2007. She specializes in Yoga Nidra, one of the deepest forms of meditation, as well as Chakra Balancing, which brings balance and harmony to the seven subtle energy centers of the body. DeeDee is committed to helping others enjoy life more fully through exploration of their inner world. Her favorite acronym is FIRE! Life can be Fun, Inspiring, Rewarding and Easy. She provides tools to create greater peace, harmony and well-being in each moment.  DeeDee has been a resident of Lake Tahoe since 1985. She is the author of "Seeing Life as a Meditation," combining inspiring quotes from her meditations with her photography of the Tahoe area.