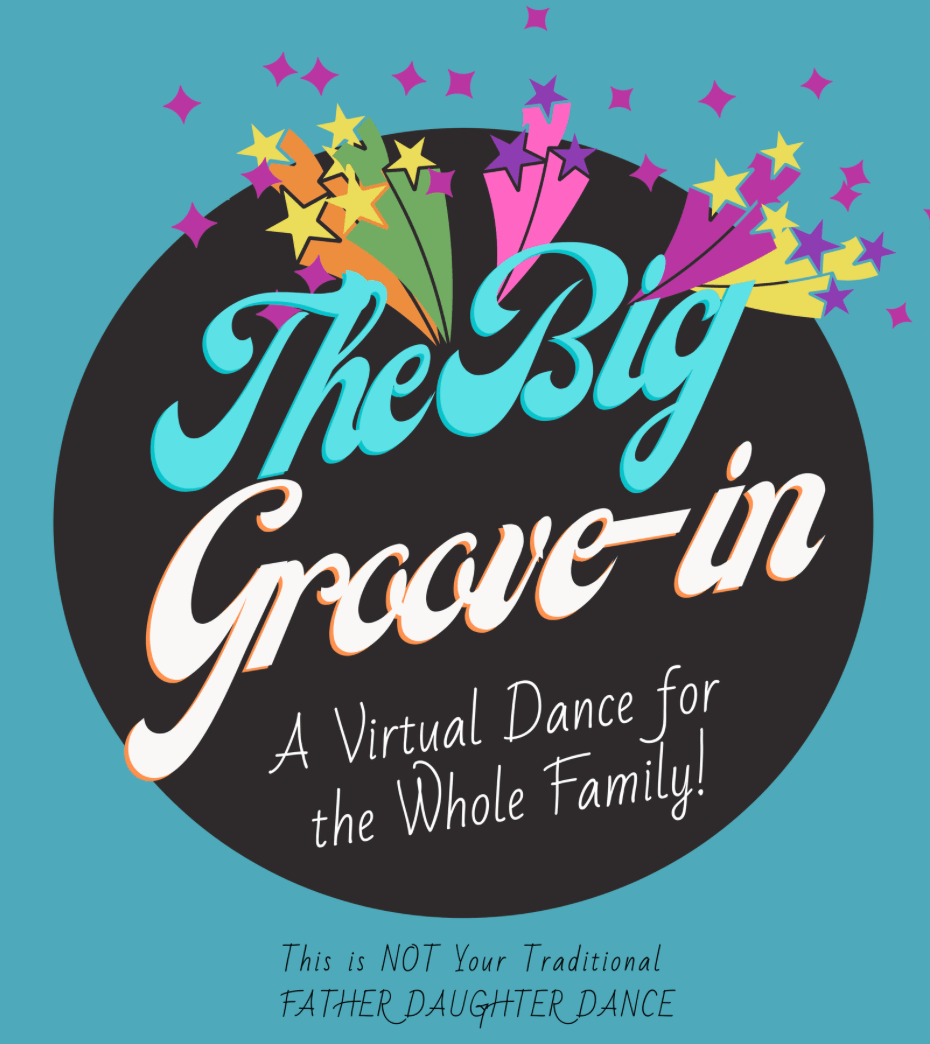 Date
Apr 24 2021
Time
7:00 pm
Cost
Free
The Big Groove-in — A Virtual Dance for the Whole Family
Please join us on Saturday, April 24 for a free, virtual family dance. This year, we are breaking from the tradition of our Annual Father Daughter Dance to host a VIRTUAL dance for the entire family.
Our Executive Director Paul Bancroft commented, "For 10 years, we hosted the popular Father Daughter Dance at the Tahoe Biltmore. Because we still can't come together safely, we decided to re-imagine what a dance could look like virtually and how to include the entire family. After one year of COVID, we hope this dance will provide a healthy outlet for families to connect, participate and experience the joy and happiness that comes from dance."
Not just for fathers and daughters, this year's event is called The Big Groove-in and will take place on Saturday, April 24 at 7pm. Guests will need to register to access the party package which includes link to a DJ Set by McLain's Mobile DJ, goody bag with family-friendly activities, and an entry to win fun prizes.
While we can't be there with you in person we will be there in spirit. Family spirit! Let's show our community that COVID won't stop us from experiencing the joy and happiness of dance!