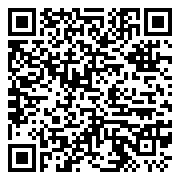 Date
Aug 18 2018
Time
5:00 pm - 6:30 pm
Tales & Towns along the Truckee with Roger Huff and Sierra State Parks
Sierra State Parks Foundation: Tales & Towns Along the Truckee with Roger Huff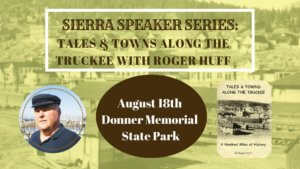 Complimentary refreshments will be served, with beverages available for purchase. A $5 donation is suggested for this free program. Parking is free.
The Sierra State Parks Foundation is very pleased to offer a presentation by multi-faceted author and Tahoe City resident Roger Huff on his latest book, Tales & Towns Along the Truckee: A Hundred Miles of History. After growing up on the Mississippi, Roger spent time diving for sunken treasure ships in South Florida, before serving 21 years as a Navy Oceanographer and a Marine Meteorologist. Following his second career in Information Technology, he became a freelance writer and has authored nine books and more than a hundred feature articles.
Tales & Towns Along the Truckee takes you on a voyage down a waterway that played several major roles in our nation's history. Along the way, you will encounter ghosts of people and places that no longer exist and learn fascinating stories and local legends. If you are interested in this area's past, you will thoroughly enjoy Roger's presentation.
Doors open 5 pm; program begins 5:30 pm.