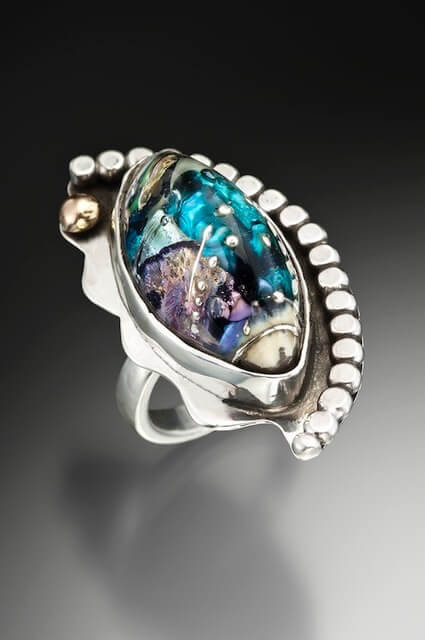 Date
Aug 16 2019

- Aug 18 2019
Time
10:00 am - 5:00 pm
Cost
Free
Tahoe City Fine Arts and Crafts Festival
Tahoe City Art by the Lake — Two-Weekend Spectacular
August 16 – 18 & August 23 – 25 from 10am – 5pm
Boatworks Marina Green
760 North Lake Blvd. (Highway 28), Tahoe City, CA 96145
(Located between the Boatworks Mall and the Tahoe City Marina)
Set on the North Shore of Lake Tahoe, Tahoe City's Art by the Lake will give visitors a special opportunity to meet with more than 30 artisans and craftspeople showcasing a wide variety of handcrafted treasures including photography, woodwork, ceramics, wearables, jewelry and more. Providing a unique venue for patrons to view original handmade creations while enjoying the outdoors, these free, boutique, open-air art galleries take place over two weekends, August 16–18 and August 23–25 from 10am to 5pm, at the Boatworks Mall in Tahoe City.
Among the talented participants see your favorite local artists, Eric Dean, Eric Dean Practical Art, of South Lake Tahoe, Leah and Sky Emerson, Summit Side Photo & Video, of Truckee, and Garry Moore, Kiwi Kamera, of Olympic Valley. The art fair is set on the open, grassy area overlooking Lake Tahoe, and is nestled between the Boatworks Mall and Tahoe City Marina at 760 N. Lake Boulevard right off Highway 28.
WEARABLE ART  |  Travel in style with a soft, feminine jacket, poncho or scarf designed by Pam Lynch. All of her pieces are made from a rayon/poly blend of knitwear. They are easy to pack and can be hand washed and air-dried. Pam's clothing is also versatile. For example, her poncho can be worn as-is or as a scarf, and her jacket can also be worn as vest, a loop around the neck, a twist on the head and a cover-up.
GLASS HOME ACCESSORIES AND JEWELRY  |  Gila Sagy's passion for art, color and culture blend as seamlessly as the fused glass pieces she creates. "The many colors and textures of glass make fusing so fascinating for me," she says. "Nothing can replace the excitement of creating beautiful color combinations with glass." Her creations, which range from photo holders, jewelry, mezuzahs, wine bottle platters and more are all original, unique and one of a kind. Everything is made of glass pieces in multiple colors and textures. The process of firing in the kiln fuses all of the individual pieces together, culminating in Gila's elegant art pieces.
MIXED MEDIA ART  |  Jack Durnford excels in creating unique textures and stunning emotion in his larger wall artpieces. His use of recovered wood and recycled materials gives his work mass appeal, especially when it comes to his smaller driftwood pieces. "My sustainable art is created by using up to 80% recycled materials," says Jack. "I have been using recycled material for the past 15 years and while I use different materials, I'm bound by a burning desire to test my own creative limits – changing, refining and shifting."
PHOTOGRAPHY  |  Sky and Leah Emerson collaborated to form Summit Side Photo & Video in 2010 and were married in 2015. They are driven by a passion to travel and capture the awe-inspiring beauty of their surroundings.Sky's passion for the outdoors and sense of adventure is evident when he is behind the lens, always looking to capture and preserve nature's magnificence, special life moments and the sense of wonder that this amazing planet provides. Leah has been passionate about photography for most of her life, inspired to capture beautiful moments in the world around her. Her mission is to create impressive and unique images that can be treasured for years to come.
The Tahoe City Art by the Lake is presented by Boatworks Mall and Tahoe City Downtown Association. For more information about the event, contact Pacific Fine Arts Festivals at (209) 267-4394 or visit https://www.pacificfinearts.com/. You can also see more information on Facebook, Twitter, Instagram and Pinterest.