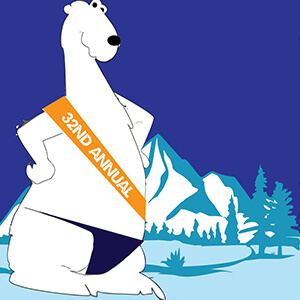 Date
Feb 29 2020
Time
2:30 pm - 5:00 pm
Polar Bear Swim at Gar Woods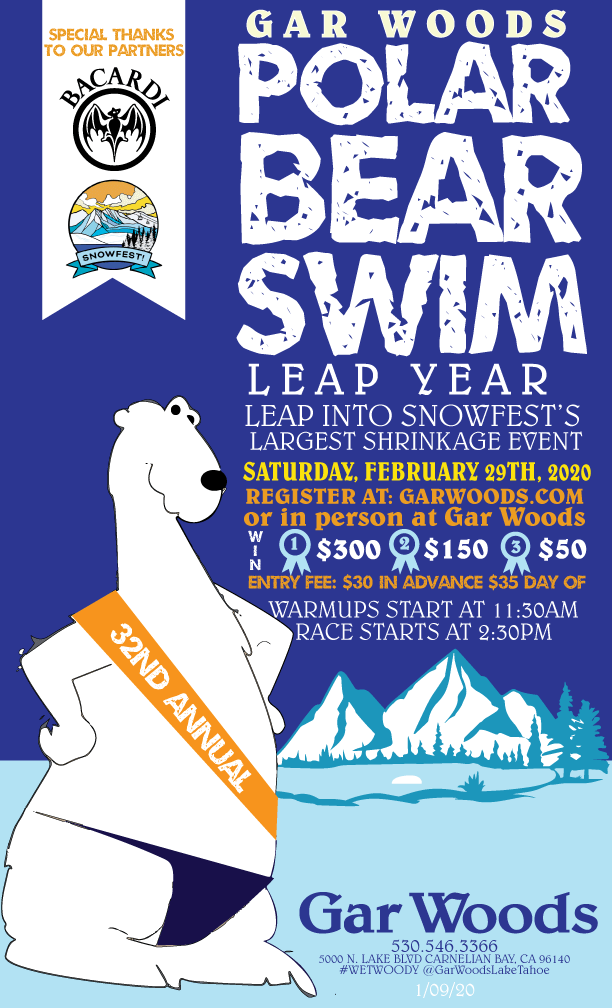 Head to Gar Woods Grill & Pier after the Tahoe City Snowfest Parade and watch brave souls swim in the chilly Lake Tahoe waters. Enjoy complimentary appetizers & a huge raffle at in the restaurant after the races. You'll receive free raffle tickets for being present.
Men's & women's race "Warmups" start at 11:00 AM with the races starting at 2:30 PM.
A special tribute to Dr. Jeff Hartman (Gar Woods most loyal Polar Bear!) will take place just before the races.
Swimmers, visit www.garwoods.com/calendar to register for the race.