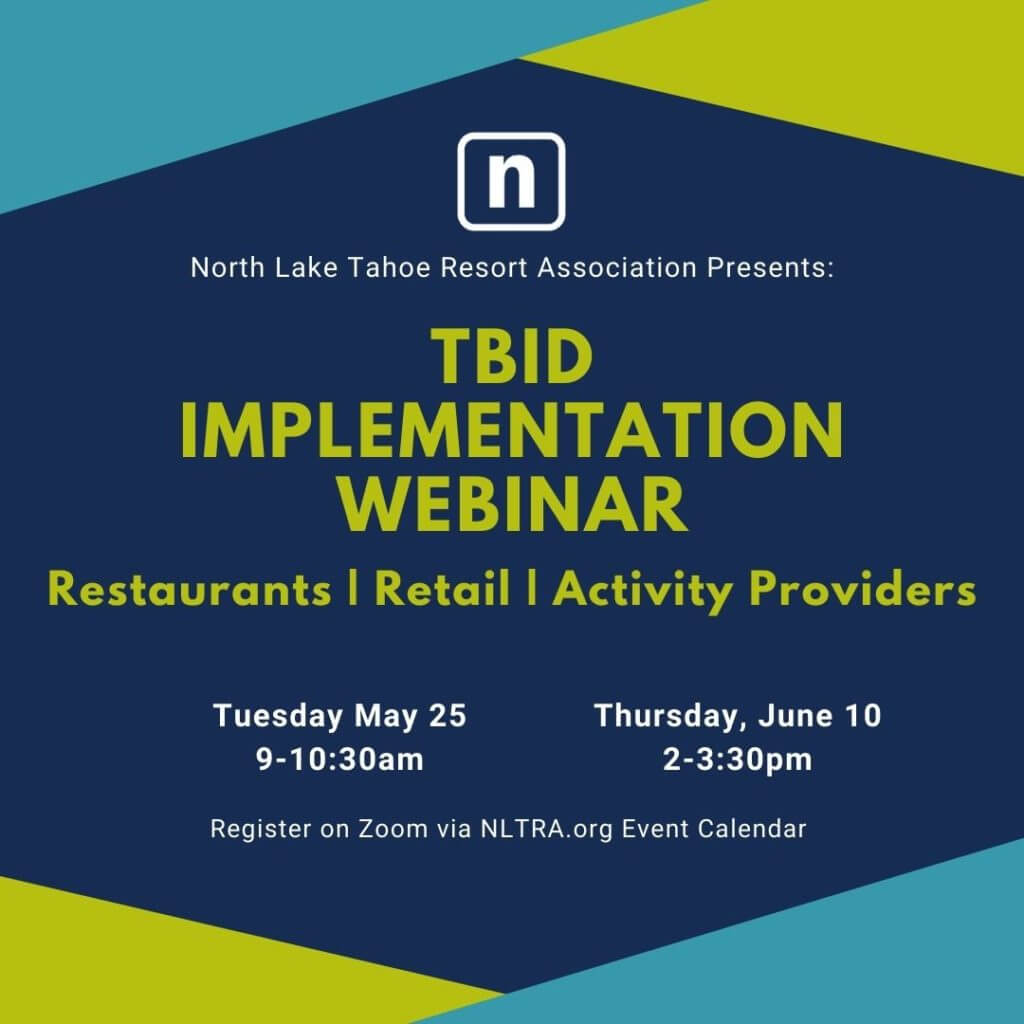 Non-Lodging Webinar: Implementing the TBID Assessment
The North Lake Tahoe Resort Association will be conducting webinars for the non-lodging community to assist in the TBID implementation process and answer any questions on the District.
If you have any questions regarding the TBID Assessment, please contact Jeffrey Hentz, North Lake Tahoe Resort Association CEO, at (530) 581-8739. For questions regarding payments, please call Placer County Revenue Services at (916) 543-3950 or email at tot@placer.ca.gov.
Jeffrey Hentz  | CEO, North Lake Tahoe Resort Association | Jeff@GoTahoeNorth.com
Doug Jastrow | Revenue Services Manager, Placer County | dwjastro@placer.ca.gov