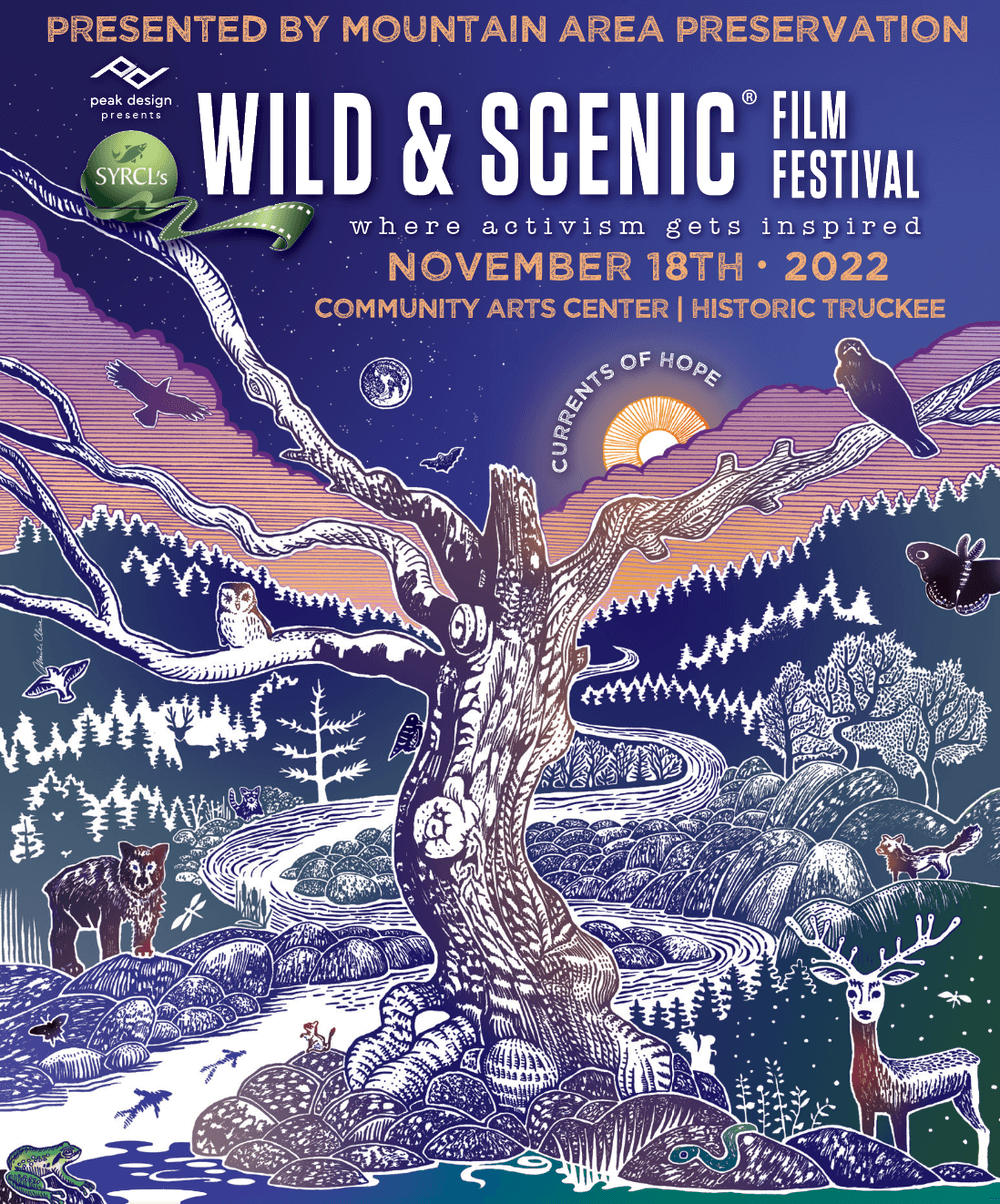 Date
Nov 18 2022
Time
5:30 am - 9:00 pm
MAP Wild & Scenic Film Festival
7th Annual Wild & Scenic Film Festival
FRIDAY, NOVEMBER 18TH AT THE COMMUNITY ARTS CENTER
Join Mountain Area Preservation for the 7th Annual Wild & Scenic Film Festival hosted in Historic Downtown Truckee on Friday, November 18th, from 5:30 to 9:00 pm at the Community Arts Center. This year's festival theme is Currents of Hope, featuring awe-inspiring, award-winning films about our unique natural world, the need for activism, and outdoor adventure with a cause! The Wild & Scenic Film Festival hosted by MAP is a family-friendly event focused on utilizing film to promote stewardship, activism, and positive change. The festival will include food, drinks, and a raffle to benefit MAP!
Tickets go on sale to the public starting on October 4th.
If you are interested in sponsorship this year contact Alexis at Alexis@mapf.org or by calling the office, 530.582.6751. There are in kind and cash sponsorship opportunities available for the Festival.