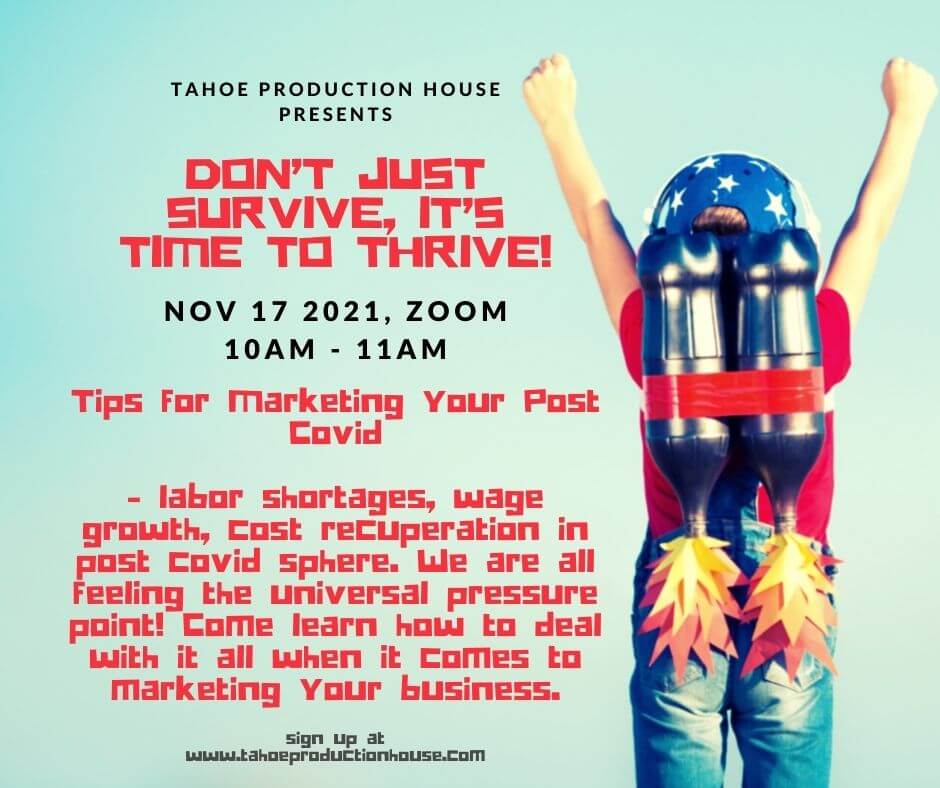 Date
Nov 17 2021
Time
10:00 am - 11:00 am
Cost
$10
Don't just Survive, It's Time to Thrive!
1 Hour Workshop | Tips for operating Post Covid 2021
Come learn about the following subjects:
•  The Power of Partnership, Community Partnerships to increase exposure, PR Partnership Opportunities
•  Social Media Overview, Instagram Best Practices, Facebook Best Practices, Creating Creative Content, Newsletter Marketing
•  Online Presence, Overall Website Audit, E-Commerce, Blogging Best Practices, and Local SEO
DATE: November 17, 2021
TIME: 10–11am
WHERE: Virtual Workshop, Zoom
COST: $10.00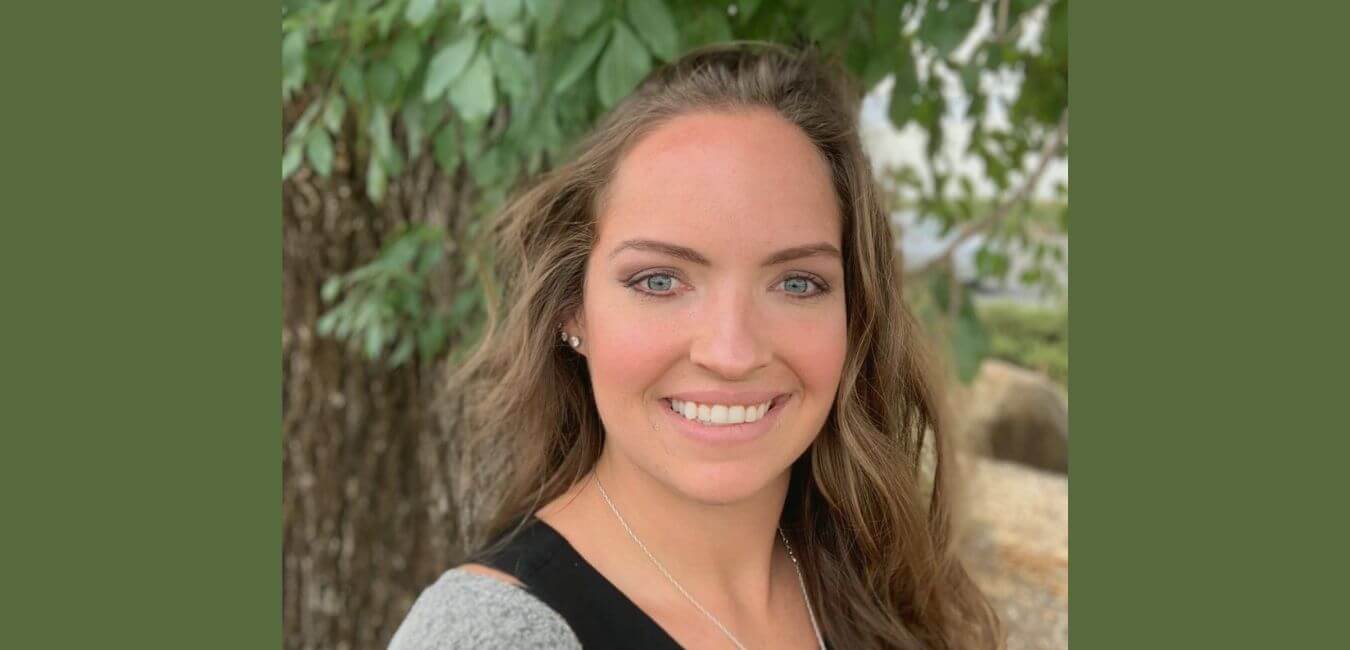 The workshop will be taught by Julia Requarth and Brandi Brown, Owner of Tahoe Production House. Combined, Julia and Brandi have over 10 years experience in marketing and has developed a presentation that will ensure everyone leaves with a new skill or tactic to apply.
Q+A just after the presentation, or request a consultation. Click below to buy a ticket and a registration link will be sent out!
CONTACT: Brandi Brown
PHONE: 310-871-6376
EMAIL: brandi@tahoeproductionhouse.com
EVENT WEBSITE: https://www.tahoeproductionhouse.com/event/dont-just-survive-its-time-to-thrive/