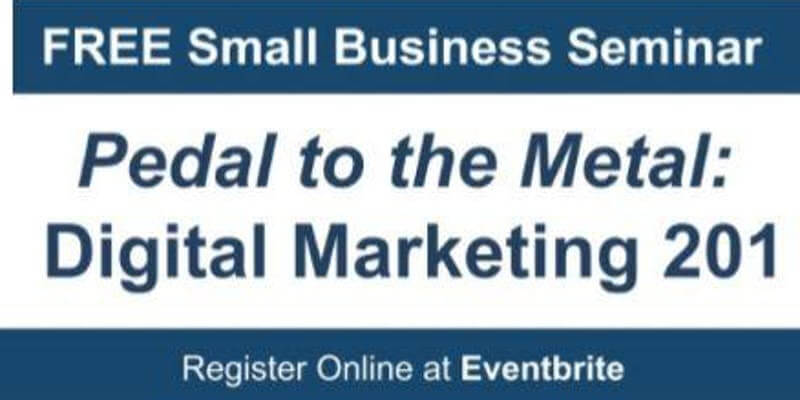 Date
Apr 30 2019
Time
8:00 am - 9:30 am
Cost
$0-$20
Digital Marketing 201
Ready to take your business marketing to the next level, but feel limited by time and money? This small business seminar will provide you with the tools to accelerate your business marketing strategy. The speakers will explore best practices for creating and tracking marketing content.
We welcome back Tracy Owen Chapman, owner of TOC Consulting and Kathleen Lee, creative marketing lead with East River Public Relations to co-host this marketing training. Chapman specializes in strategic communications with an expertise focused on meaningful messaging to deliver a consistent brand promise. Lee has experience working for several tech startups and specializes in design, social media and influencer marketing in order to deliver content to create memorable brand moments.
To view Tracy's and Kathleen's previous business seminar if you missed it. Check out http://bit.ly/training2-26
The seminar is brought to you by the Tahoe City Downtown Association, North Lake Tahoe Resort Association/Chamber, North Tahoe Business Association, and Sierra Business Council. The seminar is free for Association/NLT Chamber members, $20 for non-members. Coffee and pastries will be provided. Pre-registration is required. Space is limited, so sign up today. For more information, please contact TCDA staff (530)583-3348.
Coffee and pastries are provided at no charge.