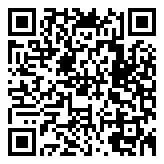 Date
Aug 23 2018
Time
5:00 pm - 6:30 pm
Community Listening Session for Cal Neva Project
Meet The Cal Neva Project Team to Share Your Ideas on Thursday, August 23, 2018 at Incline Village Library from 5pm to 6:30pm
The Cal Neva Project team looks forward to hearing ideas from the community and will be available to do so at a meet and greet session.
At this session, the project team will be focused on listening to the community versus presenting details about the project. Community input is welcome as the project team begins to move forward to evolve the site in balance with the surrounding environment and the community.
Community members can show up anytime between 5pm and 6:30pm and stay as long as their schedule allows as it is an open house format.
Refreshments will be provided.
For those who cannot attend the Listening Session, ideas can also be shared via Info@TheCalNeva.com
For information about the current site revitalization effort, please visit TheCalNeva.com