Main Street and Event Committees
Committee members are expected to attend meetings and take on tasks outside of meetings and event committee members are expected to help at the event as well. Committee members can expect to commit a minimum of 18-24 hours over the course of 6-12 months depending on the committee.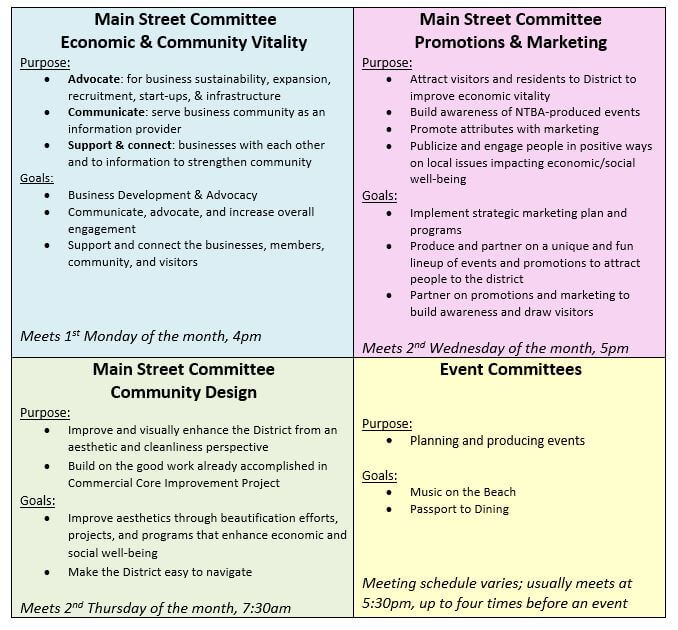 Meeting locations vary. Main Street Committees do not meet in July and December.
If you are planning to attend a committee meeting, please notify NTBA staff prior to the meeting.