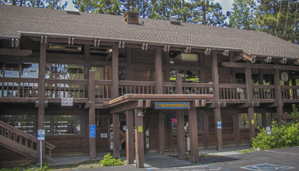 Tahoe Library branches are opening on May 4, 2021 for public browsing. Computer use or indoor seating will not be offered yet, perhaps by mid-June. It's a grab-n-go model. The WiFi at both branches, which is up 24/7, has been expanded to reach well out into the parking lot in Tahoe City and entirely around the outdoor seating areas in Kings Beach. Just look for the library option in your WiFi settings – no password.
We also have new hours beginning May 4th:
Tues. 10:30am – 4pm
Wed. 12:30 – 6pm
Thurs. 10:30am – 4pm
Fri. 10:30am – 4pm
Sat. 10:30am – 4pm
One more exciting news tidbit, we have hired a new Library Supervisor. His name is Matt Golling and he begins in Tahoe City on May 4, 2021. This means we will be fully staffed = no more closures!
Anne Greenwood
Tahoe Librarian
301 Secline Street
Kings Beach, Ca. 96143
530-546-2021
agreenwo@placer.ca.gov