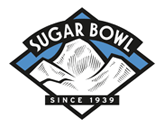 SUGAR BOWL IS HIRING!
Since its founding in 1939, Sugar Bowl has been consistently recognized as a mountain that delivers great snow, diverse terrain and outstanding customer service. Our unique resort community and the way we work together is an important part of our heritage and is demonstrated in the way we respect and care for our guests, our homeowners, and each other.
Sugar Bowl | Royal Gorge Cross Country enjoys many natural attributes including four distinct alpine peaks, Tahoe's deepest snow, close proximity to the Bay Area, and a world-class location atop Donner Summit. What really sets us apart from other resorts, however, is our great team. We are known for regularly going above and beyond for our guests, for our genuine, friendly employees, and our desire to help guests create lasting memories. These elements are at the core of our brand and our culture. We call it "Plus One Service," a commitment to ensuring we exceed our guests' expectations. 
We hope you choose to join the team!
These positions all offer medical, dental, vision, and life benefits, 401k, employee housing if needed, and a season pass (and dependent passes).  Pay dependent on experience.  Sugar Bowl is an equal opportunity employer.  Qualified applicants will receive consideration for employment without regard to race, color, religion, sex, national origin, sexual orientation, gender identity, disability, protected veteran status or any other status protected by applicable law.  To provide a safe working environment and ensure consistent daily operations, Sugar Bowl Resort is requiring that all staff must be fully vaccinated against COVID-19 as of November 15, 2021.
The Systems Administrator will work closely with the IT Manager and other IT staff to fulfill resort technological needs as they relate to network systems, hard and software administration, database administration, ,server and network maintenance and optimization.  In addition, this position will play a big role in help desk administration and handling all types of resort IT requests. Learn more.

The Financial Controller will oversee all of the day to day accounting functions for the ski resort and its ancillary operations, including general ledger, financial reporting, managing cash flow, account reconciliations, and assist in the budgeting process. The ideal candidate will have a degree in Accounting and have experience as an Accounting Manager or Controller in a resort environment. Learn more.
ADDITIONAL JOB OPENINGS AT SUGAR BOWL: