Immediate actions to slow the spread of COVID-19 were taken today by state health officials and Governor Gavin Newsom as cases across the country continue to increase. Starting tomorrow, Tuesday, Nov. 17, 94% of Californians will live in counties placed in the most restrictive purple tier (including Placer County, Nevada County and El Dorado County). California is also strengthening its 
face covering guidance
 to require individuals to wear a mask whenever outside their home, with limited exceptions.
Read the announcement in full 
HERE
.
"The data we are seeing is very concerning. We are in the midst of a surge, and time is of the essence. Every day matters and every decision matters," said California Health and Human Services Secretary Dr. Mark Ghaly. "Personal decisions are critical, and I am I imploring every Californian to stay home if they can, wear a mask whenever they leave their homes, limit mixing, practice physical distancing and wash their hands."
Understanding Tier 1 Guidance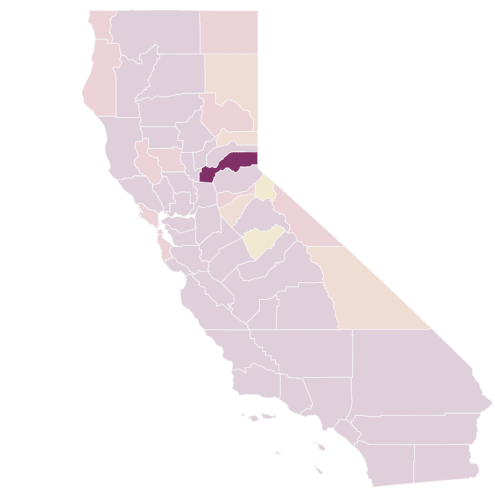 Placer County moved back to Purple (Tier 1) on Monday, November 16. This directly impacts restaurants, retail stores, cinemas, gyms & salons (find all business tier guidance and operational modifications
HERE
).
Under Tier 1 guidelines, the following updates are in place:
Restaurants: outdoor only
Retail: indoor capacity at 25%
Cinemas: outdoor only
Gyms & Fitness Centers: outdoor only
Offices: remote
Places of Worship: outdoor only
Personal Care: open with modifications
There are four tiers based on a county's risk level: Purple (widespread) Red (substantial), Orange (moderate), and Yellow (minimal). Purple is the highest tier/risk level with more than seven daily new cases (per 100K) of COVID-19.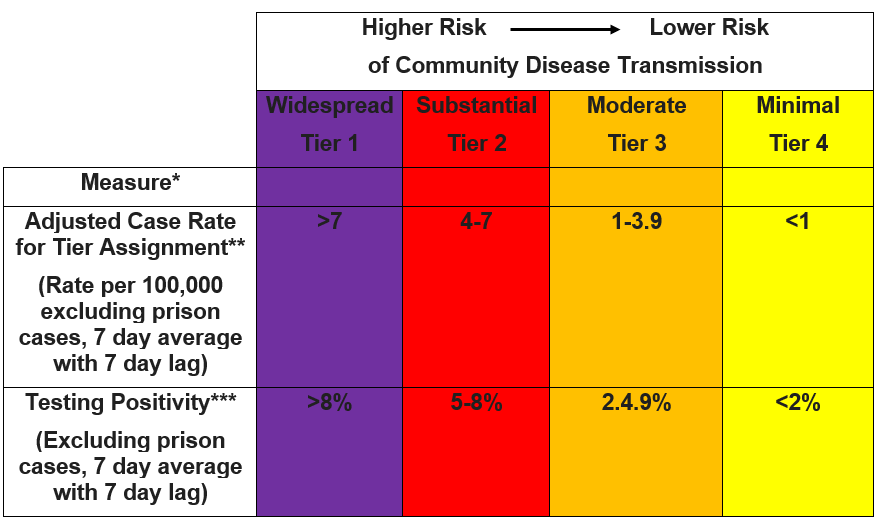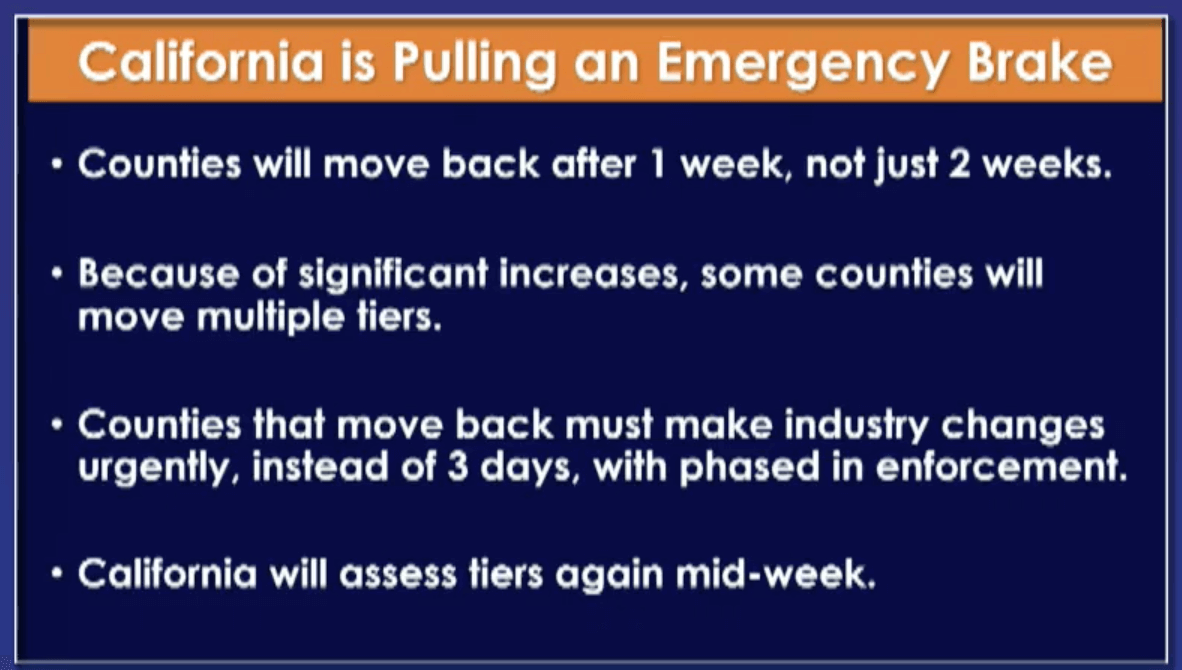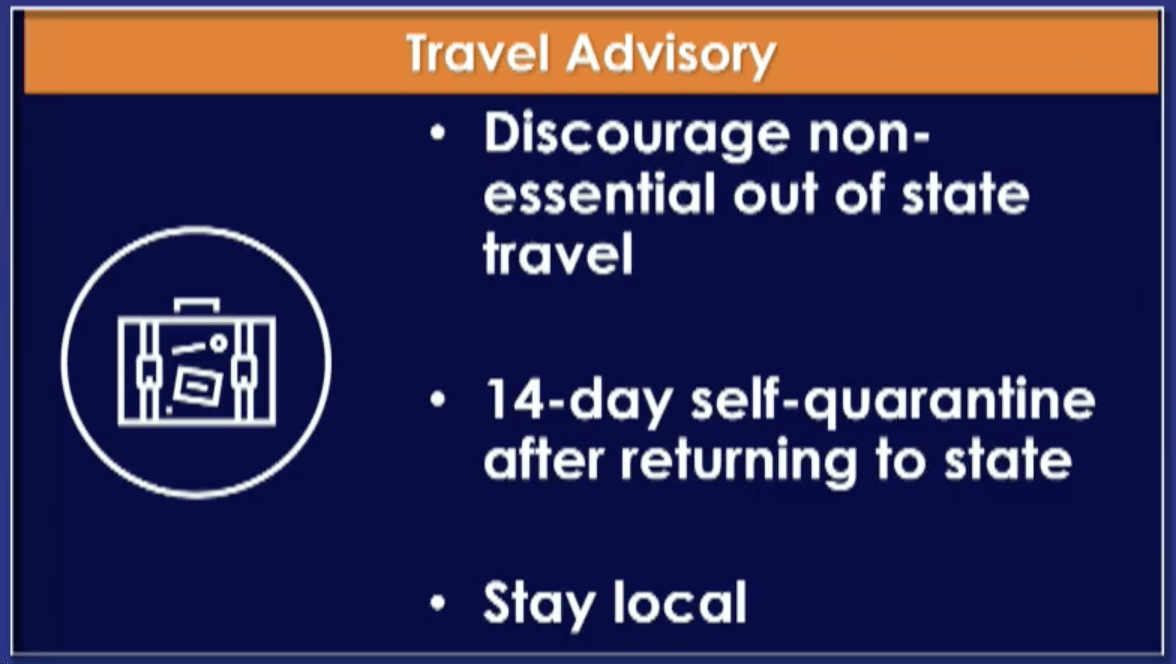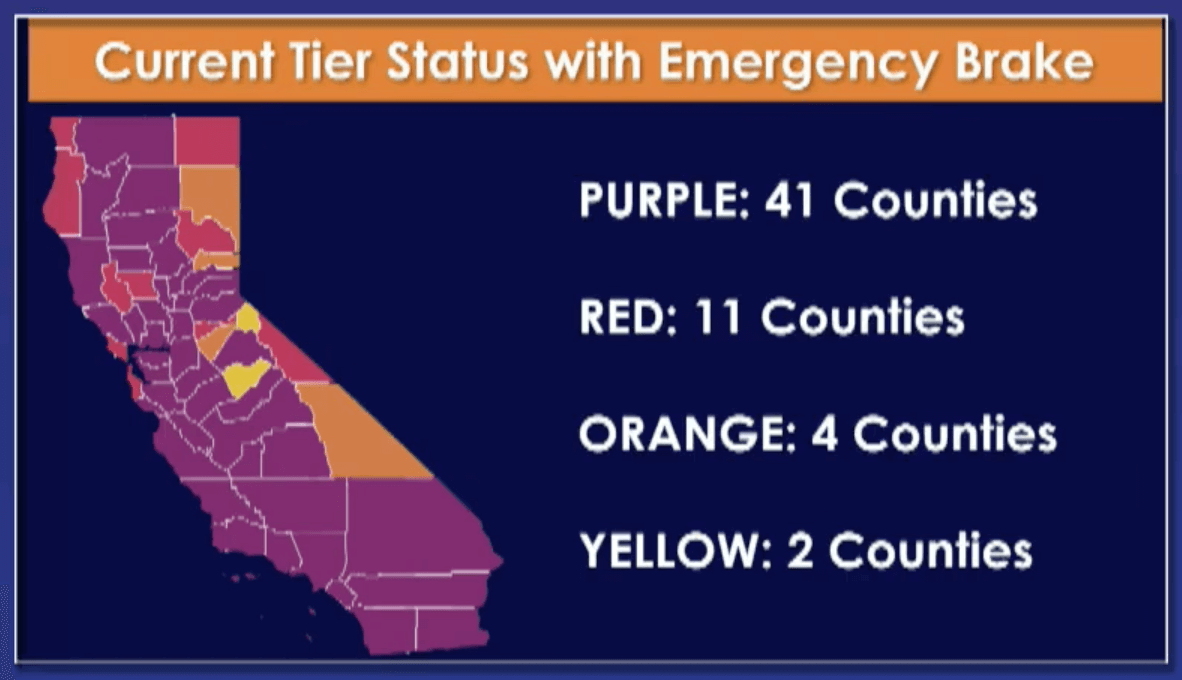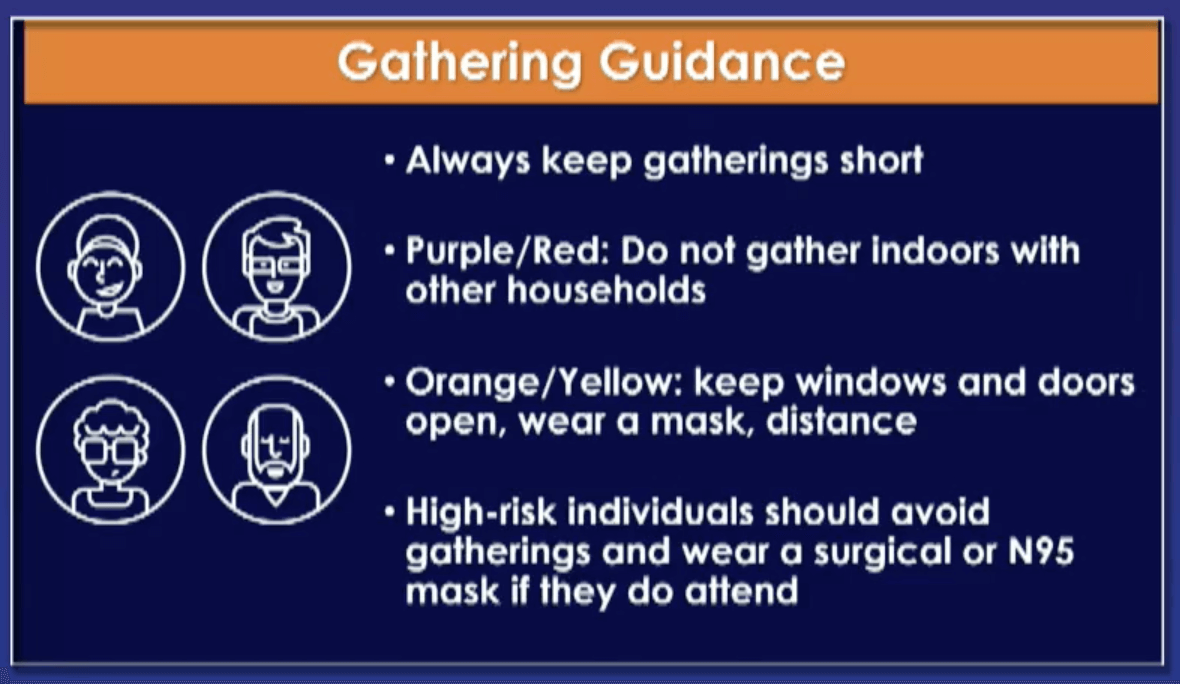 How can we get in a lower tier? We can all do our part to help our counties reach a lower tier: wear a mask in public, wash hands regularly, keep at least six feet of physical distance when in public, and limit mixing with people you don't live with. All members of the community are encouraged to consider how personal behavior can help move Placer County to the next tier ranking. Individual action will lead to collective mitigation that will shift the county's tier status. Follow Placer County's status
HERE
.
Resources: