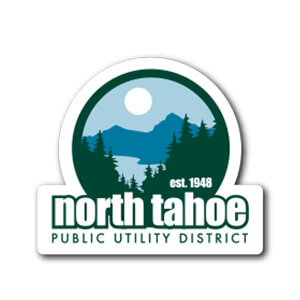 NTPUD is now hiring: 
$20-$25 per hour DOQ.
Part time approximately two (2) hours daily, six (6) days per week.  Work to be performed outside of general operating hours which are Monday-Friday 6:00 a.m.-5:00 p.m.
Under the supervision of the Parks, Recreation, and Facilities Manager, the Custodian will clean and maintain the staff facility located at 875 National Avenue, Tahoe Vista.
Duties include, but not limited to:
• Perform general cleaning and sanitizing tasks and services throughout assigned facility.
• Clean restrooms according to specified health and safety standards; scrub sinks, toilets, floors and walls; clean mirrors.
• Clean kitchen and multi-purpose room areas according to specified health and safety standards.
• Wipe and dust surfaces in multipurpose room and front counter areas.
• Vacuum office, hallway, stairs, and common area floors, and rugs.
• Clean tile, kitchen, and restroom floors.
• Pick up and empty all trash containers.
• Replenish bathroom supplies as needed such as toilet tissue, paper toweling and soap.
• Use cleaning cart to transport cleaning supplies.
• Notify maintenance if you notice something is not working properly.
• Maintain cleaning supply inventory.
• Perform other related duties as related.
To apply please submit a District application, resume, and cover letter to North Tahoe PUD, Attn: Human Resources, PO Box 139, Tahoe Vista, CA 96148 or Email hr@ntpud.org or call Sandra at 530-553-5413 for more information.  This position is open until filled.
Apply using ONLINE FORM
Apply using PDF and EMAIL