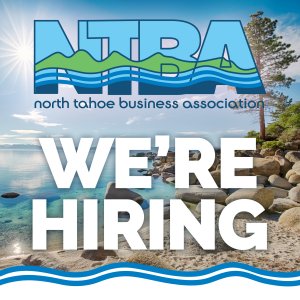 North Tahoe Business Association is seeking an individual to work at all 11 Music on the Beach concerts during the summer of 2023 at Kings Beach State Recreation Area.  
Time requirements: Fridays, June 16 – Sept 1 (excluding Aug 11), 3pm – 10pm (Sometimes done as early as 9:30pm)
Compensation: $175 per concert 
Must be able to interact and communicate well with NTBA staff, other volunteers, and the general public.
Duties Include
Setting up the event: 
Unloading the storage container (equipment, signage, tables, shade structures, etc.)  

Setting up signs, tables, shade structures, and more

Bringing kegs and beverage carts from North Tahoe Event Center
During the event: 
Retrieving beer and wine kegs as necessary

Assisting NTBA staff where needed, and more
Breaking down the event: 
Returning all equipment to the storage container

Returning beverage carts and kegs, taking down signage, and more.  
Physical requirements: 
Must be able to lift full kegs (with assistance)

Must be able to work standing up for ~7 hours
TO APPLY for this position please email info@northtahoebusiness.org with answers to the following questions:
Name:____________________________________________
Phone Number:____________________________________
Email Address:____________________________________
Mailing Address:___________________________________
Why do you feel you're a good fit for this position?  
What past experiences (work and/or volunteer) make you feel that way?
Are you available for all 11 dates?  (Fridays, June 16 – Sept 1, excluding Aug 11)  If not, which dates are you available?
Are you comfortable lifting heavy objects and working on your feet for ~7 hours?