North Lake Tahoe businesses officially pass the Tourism Business Improvement District with unanimous support from the Placer County Board of Supervisors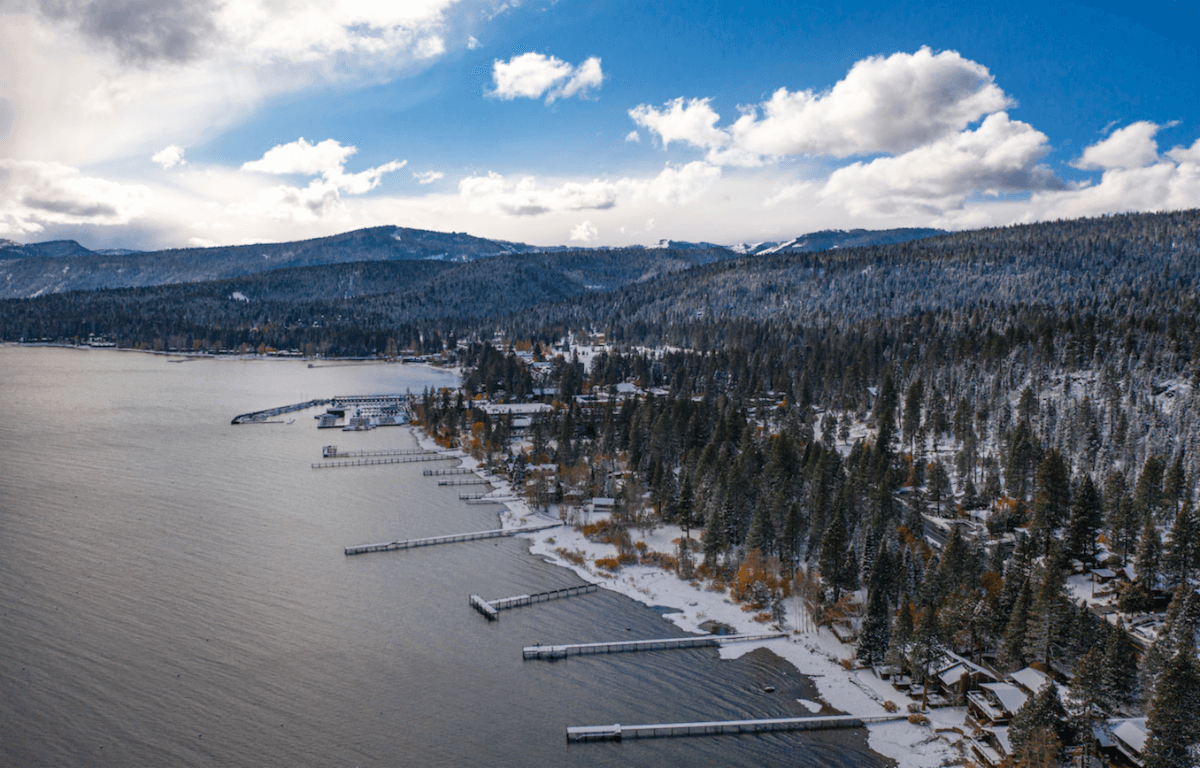 North Tahoe business owners from key local industries demonstrated their ongoing support for a Tourism Business Improvement District at the Placer County Board of Supervisors meeting on Tues., Mar. 9. The final public hearing resulted in unanimous approval from each Supervisor following a robust educational presentation from Erin Casey, principal management analyst in the Tahoe City office, and public comment on the agenda item.
The North Lake Tahoe Resort Association (NLTRA) will oversee the district, set to form in July 2021 with extensive oversight from locally comprised committees and the NLTRA Board of Directors as to how funds are allocated. The anticipated $6.1 million will focus on traffic solutions, tourism management, education and sustainability tactics that influence visitor behavior, economic development, business advocacy and support, and quality of life enhancements for full-time residents. NLTRA's marketing budget does not increase with a TBID in place; goals remain focused on mid-week and shoulder season visitation strategies. Read the Press Release.
In agreement negotiations with Placer County, the NLTRA advocated for Transient Occupancy Tax (TOT) funds to remain in the region and therefore, an additional $4.1 million will support workforce housing, traffic mitigation and transportation initiatives.
Also passing unanimously at the Board of Supervisors meeting on Tues., Mar. 9 was a proposal to spend $1.1 million of those freed up TOT dollars ahead of peak summer months. The projects now eligible to be funded include a microtransit service, expanded TART park-and-ride service, pedestrian crossing guards, enhanced trash service and increased snow removal service at trail heads. These projects have all been identified as critical initiatives to address traffic, trash mitigation, messaging needs and recreation access, which are all priorities under the region's Tourism Master Plan. Read the Press Release.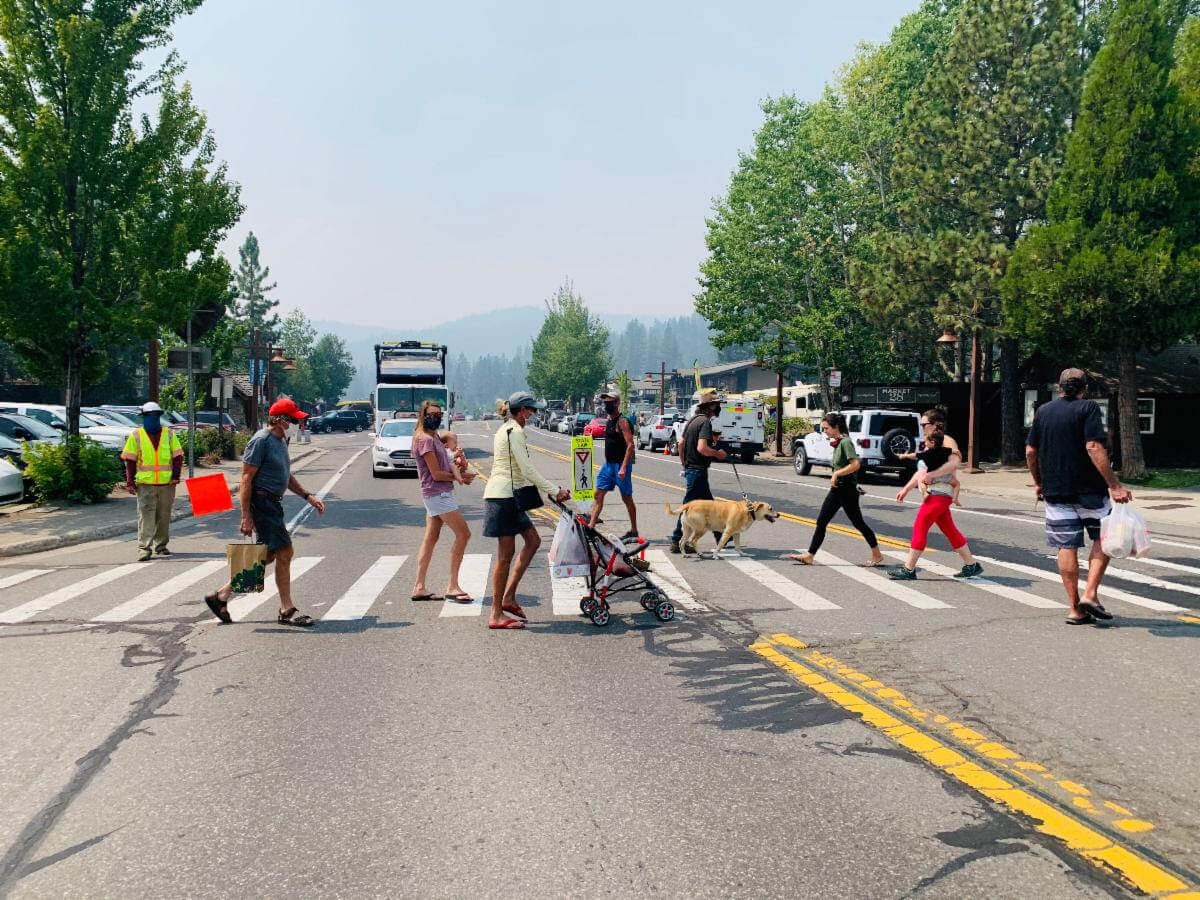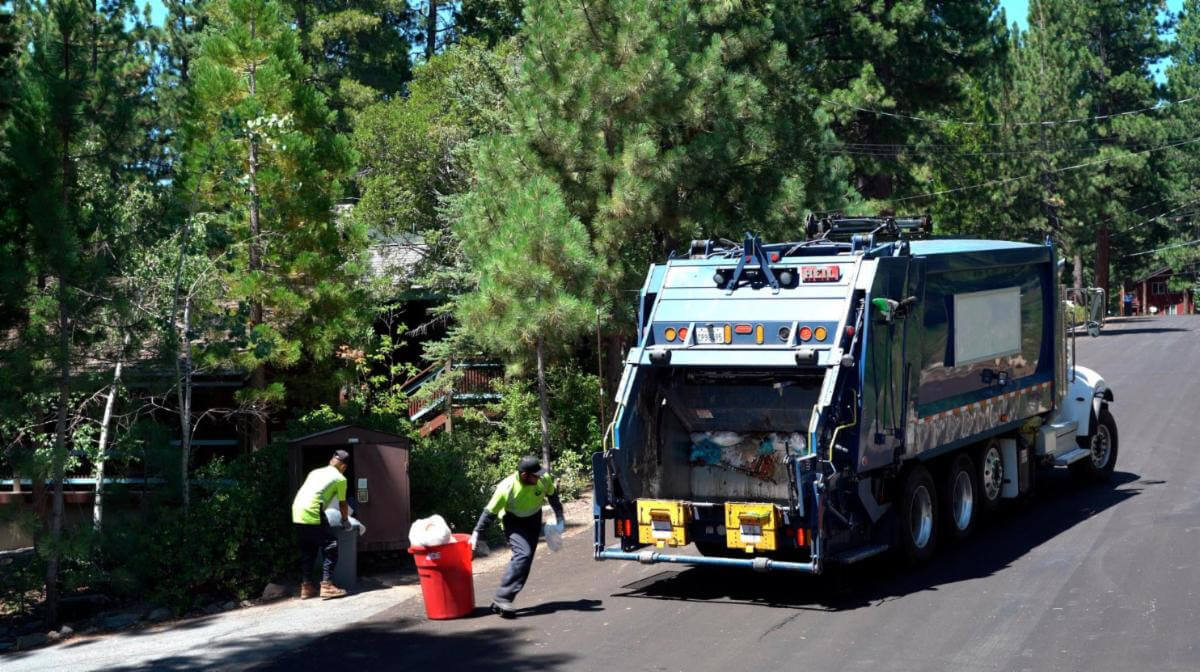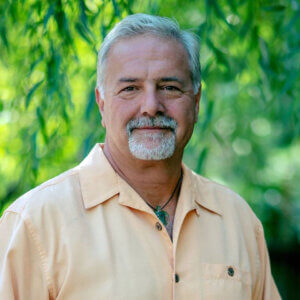 "Our funding shortfalls have been outlined for decades as we lack the infrastructure needed to support our workforce and visitors. The TBID provides an opportunity to diversify our funding sources and meet the demand and impact of visitors while also ensuring funds are governed by the very businesses who generate them and comprehend the dire needs of our community. Development of the Management District Plan was both collaborative and time consuming. The final document represents input and alignment from North Lake Tahoe businesses, large and small."
Alex Mourelatos, Owner and General Manager of Mourelatos Lakeshore Resort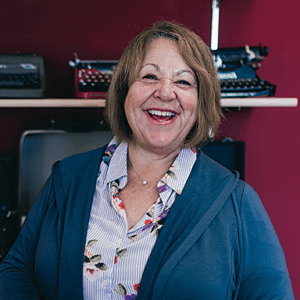 For years, we've depended on the lodging community to provide funds through TOT for trails, transit, infrastructure, and other projects that make the area attractive to visitors, but also improve the quality of life for those of us who live here. The TBID provides more equity as the costs are shared among a broader range of businesses and it captures day visitors, which has become a significant segment of our guests. There have been questions about the financial burden for full-time residents, which I acknowledge, but if my calculations are correct, 1% of a $50 bill is 50 cents. For me, that's an investment in my community."
Judy Friedman, Owner of The Paper Trail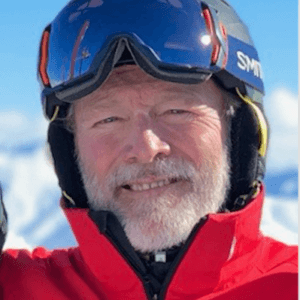 I have the tenure to provide input on what is a positive step forward for North Lake Tahoe, which is why I support the TBID. Having spent the past 34 years in the North Lake Tahoe restaurant industry, I have a deep awareness of seasonal impacts – among our workforce and with visitors. Our challenges as a resort town are not unique; many outdoor destinations face similar problems. The TBID gives us an opportunity to implement change while also establishing local oversight and control of funds.
It will allow our community to evolve and enhance our quality of life."
Jeff "Ox" Oxandaboure, Managing partner of T S Restaurants
North Lake Tahoe's Tourism Business Improvement District (TBID) will expand local control, offset tourism impacts and support economic vitality in the Eastern Placer County region. Tourism-driven businesses within the district will be assessed based on annual revenues, at different rates according to the business type and size. This will include retailers, restaurants, outdoor activity providers, lodging properties and short-term rentals.
This 1-2 percent assessment will be passed along at the point of sale to customers and businesses will collect the fee. The district will begin collecting assessments on July 1, 2021.
Through decades of research, community surveys, and a local task force determined to identify new funding sources for the North Lake Tahoe region, a Tourism Business Improvement District was selected as the most viable solution to address funding shortfalls.
Learn about the evolution of North Lake Tahoe's TBID here.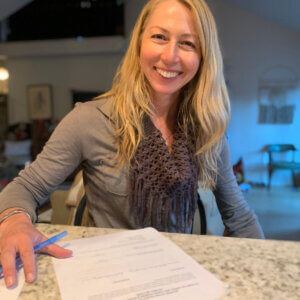 Community Voices & Local News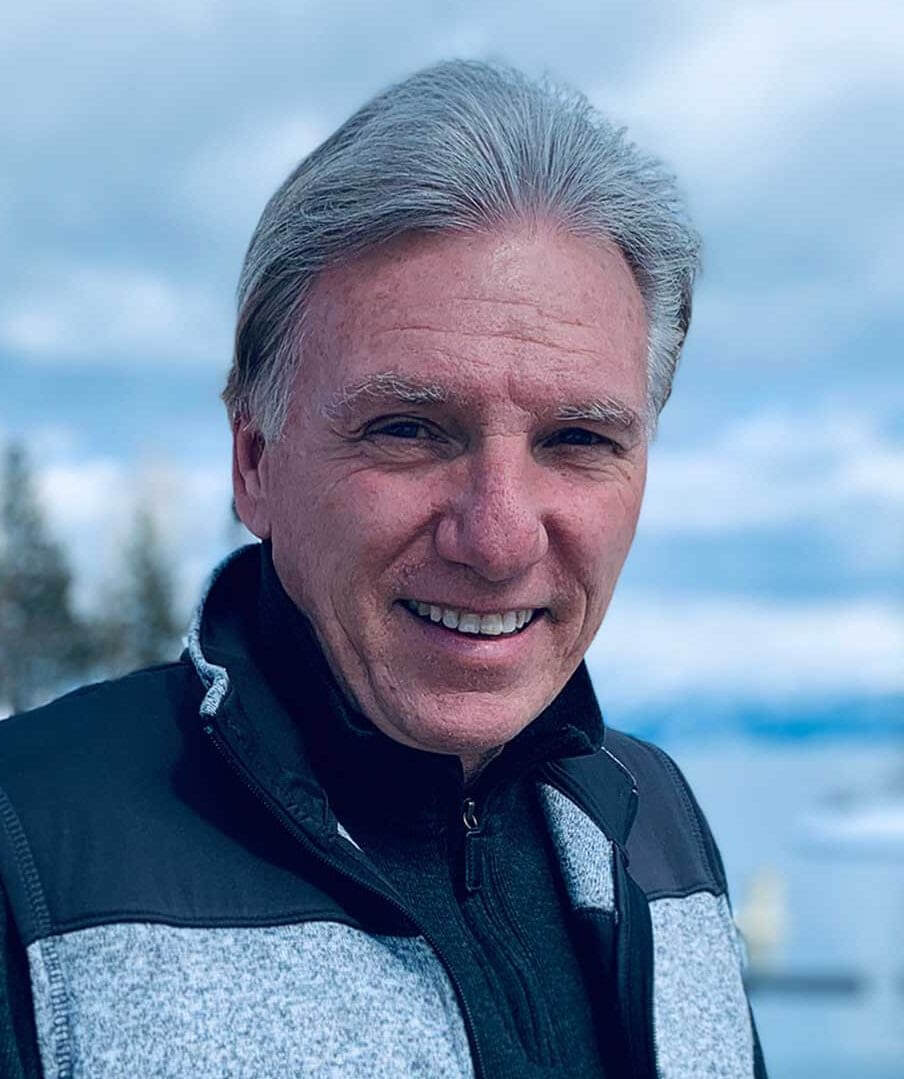 "The overwhelming support from all industry sectors validates the urgency and excitement for the formation of this district," said Jeffrey Hentz, CEO of North Lake Tahoe Resort Association. "As we continue to see an increase of day visitors to the region, we must ask those travelers to contribute to the vitality and infrastructure of our local communities. I encourage businesses not currently involved with the TBID process to engage and participate. There are a wide range of involvement opportunities."
"We take pride in transparency and we are constantly looking at the impact of our efforts to ensure dollars are invested wisely and our return on investment is best in class. We are humbled by the work we are able to do for the local community and take very seriously the role we have in revenue generation for local business industries. We will continue to serve with equity, transparency and ethic."