The North Lake Tahoe Resort Association and regional business associations have teamed up to help make holiday shopping even more rewarding this year. In an effort to encourage shopping local, we have created a 5-week holiday shopping scavenger hunt to drive locals and visitors around the region to complete shopping related challenges.
The contest will run through the Goosechase App which is free to download and use. Once players join the contest on the app, they will see over 100 challenges to complete for points. Each week a team/player will be selected to win prizes and at the end, the team/player who acquired the most points will win a grand prize.
The NLTRA is dedicating marketing funds to encourage players to sign up for the contest through an in-market campaign. We will be encouraging shopping safely this season, reiterating the importance of wearing a mask and making sure to physically distance.
All participants will have to accept safety terms to participate in the contest.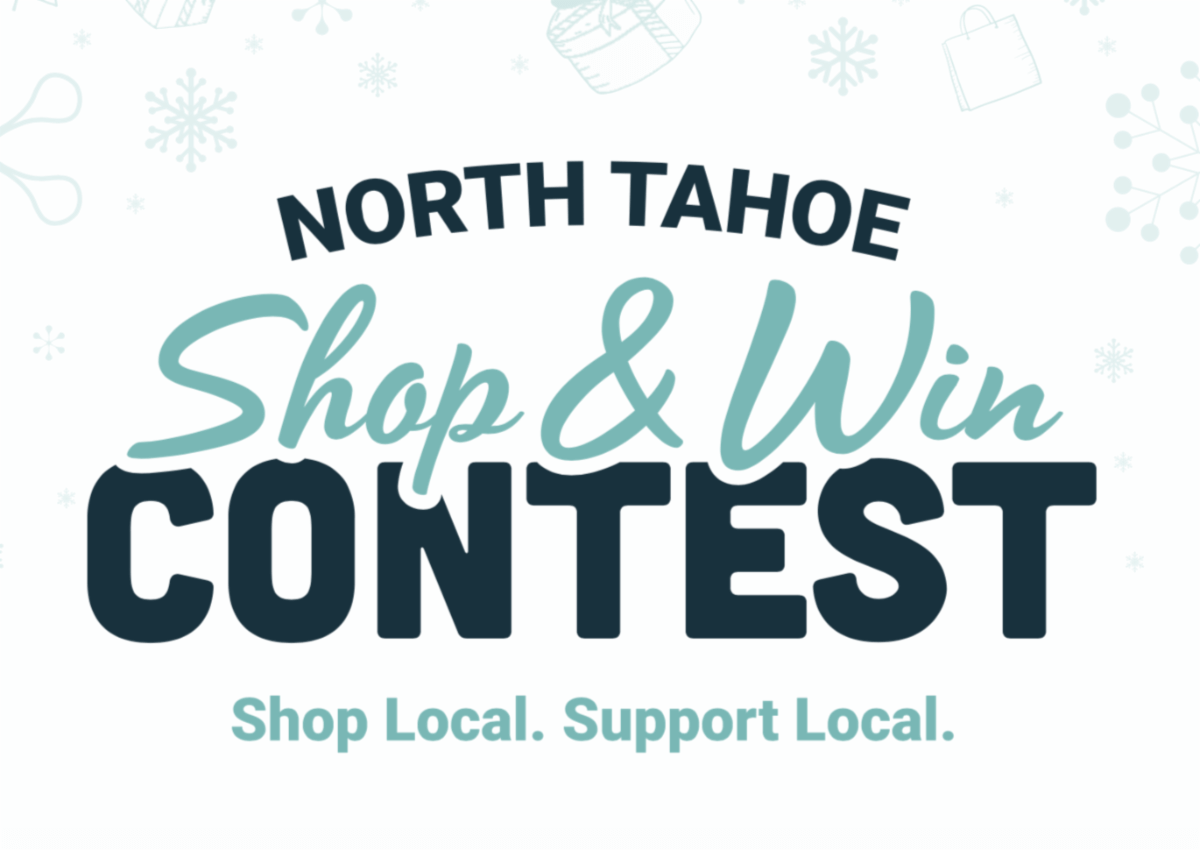 Signage & Implementation Toolkit For Your Business
Help support the shop local effort by posting signage at your business:
Business Education Flyer
This flyer gives business owners an overview of the North Tahoe Shop & Win Holiday Contest launching on Small Business Saturday (Nov. 28).
In Store Flyer
Please print this flyer and display it prominently in your business or storefront.
This flyer gives easy step by step directions for participants to download the Goosechase App, find the free contest, and to get started playing.
I Support NLT Businesses Flyer
Please print this flyer and have it displayed at your store.
There will be 20 Proof of Purchase challenges in the game. Customers will be asked to take a picture of themselves next to the flyer to prove they made a purchase. They will then submit that picture to the app and receive points.
We ask that you have the flyer in a public area so players can easily snap a photo.
Business Toolkit 
This toolkit has been created to provide business owners assets and tools to utilize if you choose to help promote this contest. We'd love your support in these efforts and want to make it as easy as possible for you.
Included in the toolkit are: custom overlay frames you can use on social media, sample social media posts, information on appropriate social media tags and hashtags, and some helpful hits if you'd like to boost posts on the contest (or on future campaigns you're running).
Use of these marketing tactics are not necessary, but are greatly appreciated!