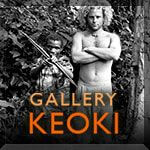 Gallery Keoki – Bookkeeper/Admin. Project Manager, Olympic Valley, CA
Well established long time local business located in the Village at Palisades Tahoe has an opening for a bookkeeper and administrative project manager. All work must be performed on site. Work schedule can be flexible and range from 10-20 hours per week depending upon the month. Casual dress is OK.
Required skills, experience & education:
Accounting degree or book keeping certification, CPA a +
10+ years hands-on small business book keeping experience
Proficient at QuickBooks & Excel
Highly organized and self-directed
Efficient with time management
Excellent at pro-active communication and writing
References required – 3 minimum
Primary Responsibilities:
Manual entry of daily sales orders to QuickBooks (no automated POS)
Weekly entry of employee time cards, travel expenses, office supplies, etc.
Month-end sales summary, P&Ls, and sales reporting to landlord
Input and management of vendor accounts and related expenses
Annual preparation of P&Ls, Balance sheets, inventory summaries for CPA
Administrative projects as assigned: highly spread sheet oriented
Must be able to memorize Gallery product offerings and image names
Must be able to memorize art production criteria
Expense tracking & management for Artist
Provide weekly cash for till
Manage gallery mail and bill pay
Occasional filing
Additional opportunities:
If more work is desired additional administrative projects can be assigned
o Based upon demonstrated skills and performance
Compensation:
Hourly starting at $35/hr or more based upon skills, performance and time management
Start Date: September 1st. This is a year round position. We request a long term commitment.
If you are interested in this position, please email Lynn@gallerykeoki.com with a resume and cover letter.