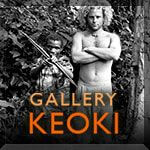 Gallery Keoki – Luxury Interior Design & Art Sales, Olympic Valley, CA
Well-established, multiple-award-winning gallery in North Tahoe is looking for a professionally trained sales person to sell custom photographic art to affluent clients.
You will work in an exquisite gallery with vibrant people in an outstanding location. We are looking for an established professional demonstrating a proven track record for sourcing, managing and closing high-end sales.
You must be mature, polished, confident, engaging, motivated, honest, dependable and a team player. Experience in residential and commercial design is a big plus.
Passion for the mountains, sports, travel and the wonders of nature will assist in your success. Professional dress, demeanor, superior communication and writing skills are required.
Work is required on-site varying from 3 to 5 days per week.
Compensation is an hourly base plus commissions.
Key Responsibilities include:
* Oversee retail gallery on assigned shifts
* generate new prospects for Custom art solutions
* support existing client relationships
* support Gallery team initiatives and marketing campaigns
* support Gallery business operations and reporting (spread sheets)
* precise documentation of clients and transactions
* proactive communication managing prospects
* memorizing art, media and sizing
* sets and meets goals
* works effectively and timely
This is a commission-driven position that could deliver a lucrative opportunity. Must be able to commute to Olympic Valley year round. Minimum one year commitment.
If you are interested in this position, please email Lynn@gallerykeoki.com with a resume and cover letter.