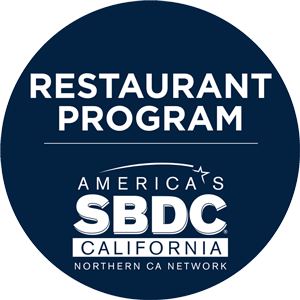 This incubator will empower entrepreneurs with the information and resources they need to understand the many facets of building a successful food truck business.
Attendees will leave the series with the scope of knowledge they need to advance to the next step, developing a business plan. Incubator includes four weekly sessions, and 1:1 consulting. Entrepreneurs will be expected to work on assignments between sessions, and have weekly phone meetings with a partner from the cohort.
SERIES OUTLINE
• August 10  4–5:30pm  |  Key Components of a Successful Food Truck
We'll present the important elements of running a mobile food business, and how to look at any business concept as the sum of its parts.
• August 17  4–5:30pm  |  Diving into the Details: Permits, Locations, and Choosing a Truck
We'll travel down the road of permitting, licensing, insurance, and commissaries. We'll also discuss the decision between buying a used truck versus building a new one, and how to choose locations.
• August 24  4–5:30pm  |  Engaging with Customers: How to Build an Experience through Mission, Company Culture, and Brand
On week three, we'll dive into the often-overlooked opportunities you have to create powerful messaging and engagement with your team and customers, through development of your mission, brand, and company culture.
• August 31  4–5:30pm  |  Getting Ready to Hit the Road: Identifying Resources & Removing Obstacles
In the final week, we'll wind down the incubator and wind up your action plan. Using the wisdom of the cohort, we'll work together to identify challenges for moving forward, and remove the obstacles from your path.
Hosted by Gail Lillian, a serial entrepreneur and business consultant based in Oakland, CA. She earned international acclaim as the founder of Liba, a falafel bar in Oakland CA. Liba began as a food truck in 2009 – a pioneer in the new industry – and expanded to a brick and mortar restaurant in 2014, which she operated until 2020. She is a Leadership Facilitator for the Stanford Graduate School of Business' famed Interpersonal Dynamics class, and has served as a Mediator since 2007, facilitating conflict resolution in corporate and community settings. Gail has taught Business Management at Renaissance Entrepreneurship Center and is a Keynote Speaker, panelist, and subject matter expert on restaurant operations, company culture, and leadership. She is proud to support small business entrepreneurs through her consulting work with SBDC, and in her consulting practice at intent2impact.com.