Together we're making an impact!

Together we're making an impact! Since April 2018, in collaboration with our partners, we've helped create ten new businesses, ninety-eight new jobs, retain thirty-six jobs and infuse close to $500k into our local economy. We're excited about our progress and look forward to making an even bigger impact in 2019!
Business Property Statements Due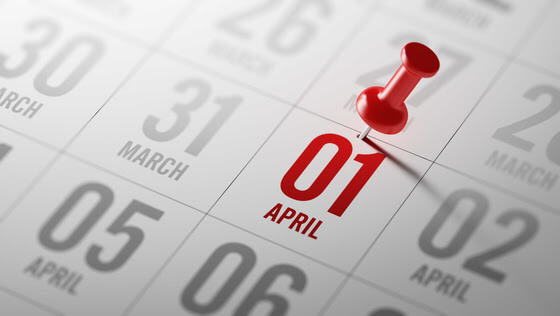 Reminder, Business Property Statements for 2019 are due April 1. No joke!
Here's what you need to know:
The cost of doing business includes paying taxes on your business personal property and fixtures used in the operation of a business such as desks, computers, counters, tables, stoves, and racking. Business property statements, submitted annually by the business to the Placer County Assessor's Office, simply provides the information needed to calculate the amount of tax that will be due. This amount will be reflected on your property tax bill that will arrive later in the year and due August 1, 2019.
Often new business owners are unaware of this and fail to plan for this expense. Avoid the frustration (and worst, back taxes and penalties) and know your costs—and when they're due. Learn more about start-up costs in our Business Basics workshop. For more information about business personal property, visit the Placer County Assessor's Office or contact their business division at (530) 889-4300 or ASRBusiness@placer.ca.gov.
Workshops added, including Etsy!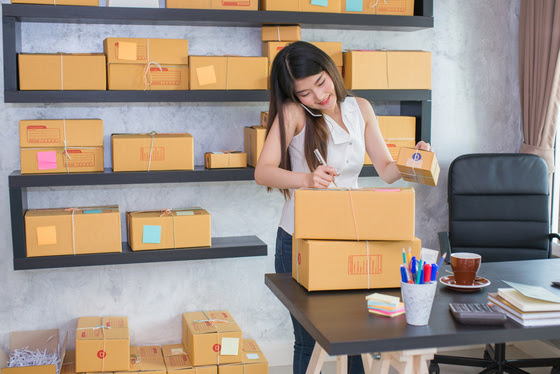 We are starting the year strong with a solid lineup of workshops for you–and yasss, it includes our first Etsy workshop in March! There is something for everyone–whether you're just tinkering with an idea, have already launched and looking to grow or perhaps it's time to transition and sell your company. With over sixty workshops now under our belt, we've received valuable feedback from our clients and are working hard to deliver the very best programming to you. Let us know if there's a workshop you'd like to see!
February Workshops
Social Media Marketing Strategy Hacks
Presented by Veronika Monell, Capital Region Small Business Development Center
Monday, Feb. 4 @ 3 p.m. – 5 p.m.
Looking for practical social media marketing tips, tools, best practices and strategies? You'll find them here! We'll cover choosing the right social media platform to use, benefits of a solid online marketing strategy, developing a social media marketing strategy that makes the phone ring and understanding what is and is not working with social media analytics. It's a jam-packed session you won't want to miss!
Reinvent Engagement, Reinvigorate Your Sales
Presented by Mike Balstad, Capital Regional Small Business Development Center
Tuesday, Feb. 5 @ 9 a.m. – 11 a.m.
In an era where most everything has been commoditized, it's more vital than ever to differentiate your business, get in front of potential customers and do so profitably. What if you could not only get in front of your ideal customers, but they actually sought you out? Join us as we explore strategies that will help you to engage your unique markets in ways that attract them to you by appealing to their interests and values.
How to Utilize Fundamentals of QuickBooks Pro
Presenter: Ken McCann, Capital Region Small Business Development Center
Wednesday, Feb. 6 @ 8:30 a.m. – 12:30 p.m.
If you are wondering if QuickBooks Pro is right for you, or how to maximize the one you already have, this class is for you. We'd suggest taking this class before setting up the program incorrectly. This class can help you avoid common mistakes and a lot of wasted time and effort.
Business Basics
Presented by Clyde Green, Capital Region Small Business Development Center
Thursday, Feb. 7 @ 1 p.m. – 4 p.m.
Looking for practical information to determine if you're ready to rock and roll as an entrepreneur? We can help you figure it out! Learn the initial steps to starting a business, legal structures, how to create a plan to move forward, and where to find resources.
Complying with the New 1099/Contractor Requirements
Presented by Chana Anderson, Capital Region Small Business Development Center
Monday, Feb. 11 @ 10 a.m. – 12 p.m.
2018 was a year of significant change. The California Supreme Court made a landmark decision detailing key requirement for determining whether an individual is an employee or contractor. The new 3-factor test significantly changes how small businesses can engage contractors. Learn about the new test, how to navigate the requirements and ensure your business success.
The Ins & Outs of Buying a Business
Presented by Mike Balstad, Capital Region Small Business Development Center
Wednesday, Feb. 13 @ 9 a.m. – 11 a.m.
Have you ever wanted to learn the ins and outs of buying a new business? You don't want to miss this workshop. Join us to learn how to find businesses for sale, evaluate the purchase of a business, what you are actually buying when you buy a business, and so much more!
Succession Business Planning to Help Sell or Transition to Family
Presented by Mike Balstad, Capital Region Small Business Development Center
Thursday, Feb. 14 @ 9 a.m. – 11 a.m.
All business owners will eventually leave their business but will it be on their own terms? Given that roughly 80% of listed businesses don't sell and 70% of family businesses don't transfer, succession planning is vital for anyone wanting to be on the other side of those numbers! Join us for a discussion about succession planning, its components, and how to get started. We'll provide an overview of the business sale process, steps to follow as you prepare your business for sale and information on succession options.
Financing for 2+ Years in Business
Presented by Scott Rogalski, Capital Region Small Business Development Center
Friday, Feb. 15 @ 9 a.m. – 11 a.m.
Is your business over two years old and need financing to expand? Expanding a business takes time and resources. In this workshop you'll learn about growth plans, projections, loan packaging/structuring and help finding a lender that meets your business needs.
Start-up Financing for Businesses Under 2 Years
Presented by Scott Rogalski, Capital Region Small Business Development Center
Tuesday, Feb. 19 @ 9 a.m. – 11 a.m.
Businesses that are less than two years old struggle the most to access the capital they need to start and grow. If this describes your business, come join us to learn the variety of ways a business can access capital. We'll cover traditional and non-traditional lending platforms and how to apply them to each unique business situation. If you have been turned down by a lender, we'll give you new options to get funded.
QuickBooks for Advanced Users
Presented by Ken McCann, Service Corps of Retired Executives (SCORE)
Wednesday, Feb. 20 @ 9 a.m. – 12 p.m.
Need a refresher on QuickBooks? In this QuickBooks Pro laboratory, advanced users will receive individual and personalized help with their business bookkeeping. Our approach in this class is very practical and we'll show you the real steps to make the software work for you.
Business Plan Development
Presented by Clyde Green, Capital Region Small Business Development Center
Thursday, Feb. 21 @ 9 a.m. – 12 p.m.
Have business plan burnout or just don't know where to start? Business plans typically follow a generic outline, but no two plans are exactly alike. Join us as we break it down and show you how to write a business plan whether it's to get organized, support an application for a loan or serve as a roadmap to advance your business.
eCommerce 101: Targeted Sales Strategies for Small Businesses
Presented by Veronika Monell, Capital Region Small Business Development Center
Monday, Feb. 25 @ 1 p.m. – 3 p.m.
Come join us and discover the power of eCommerce. Learn how to sell and market your products online in today's fast-paced digital world. We'll cover how to identify your ideal customers, if you should have an eCommerce store, how to develop your online store, what to consider when selling on Amazon, how to build an online marketing strategy and more!
How to Purchase a Commercial Building
Presented by Scott Rogalski, Capital Region Small Business Development Center and Kris Kennedy, Vice President Summit State Bank
Wednesday, Feb. 27 @ 2 p.m. – 4 p.m.
If you're looking to purchase the building you're leasing or another building, this is the workshop for you. Join Summit State Bank in partnership with the Norcal Small Business Development Finance Center to learn how to obtain a Small Business Administration (SBA) or conventional loan to secure your property. The workshop will include insight from a certified public accountant and attorney who will share their perspective on the tax benefits when buying a building and the legal ramifications of how to make the transaction work. You'll also learn how you can work with the Small Business Development Finance Center to prepare your loan package to meet the lender needs at no cost to you.
I can't what? I just signed my lease!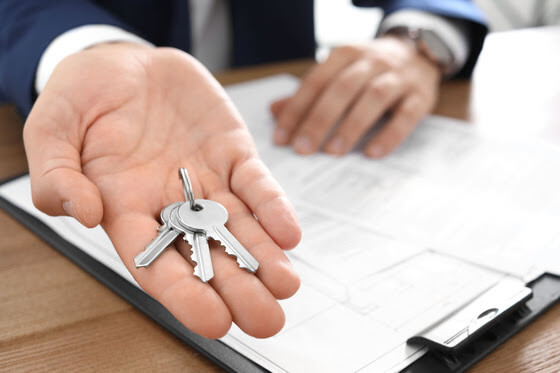 Found the perfect space for your business? It's an exciting time–no doubt! Sadly however, some entrepreneurs sign their lease too early in the game. This mistake is a costly one. For those working with a shoestring budget, it could swiftly halt your dreams altogether. No one wants that.
Depending on what type of business you'll be doing, your business use will be allowed by right or there will be additional permits to work through to determine if the proposed site can accommodate your business use. Each city and town within Placer County — as well as Placer County government — each have their own requirements. Getting clear on what to expect BEFORE you sign the lease is imperative.
Have a location in mind? You can count on us to quickly get you connected to the right jurisdiction and introduce you to the team member who will be assisting you.
The Placer Business Resource Center offers no-cost, regulatory guidance to help you comply with local regulations. Contact us today and we'll get you connected so you can be clear on what you need.
If you need help with market research to understand which locations might be suitable for your business use, consider meeting with one of our business advisors. They too, offer expertise in this area and can get you pointed in the right direction.
Got seats to fill? We can help.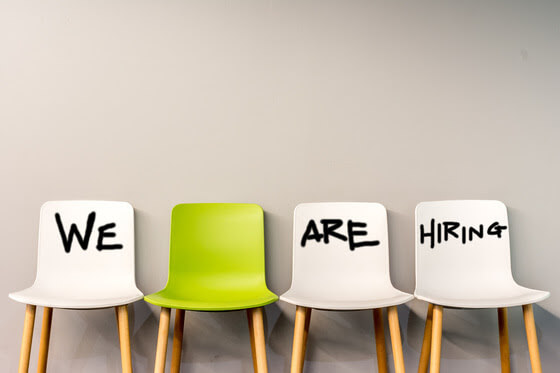 Last month, in collaboration with regional and area workforce teams, we had the opportunity to help develop a customized recruiting event to provide one hundred recently laid off employees and nearly twenty Placer County employers the opportunity to share information and meet with one another. Companies that attended included Aerotek, Harris & Bruno, Holt of CA, Horizon Personnel, IM Flash, Nidec, Pacific Coast Producers, Revere Packaging, RobJack, Teleplan, Thunder Valley Resort, Tri Tool Inc. and Vacuum Process Engineering, among others.
Here's what one business had to say about their experience:
"We interviewed several candidates over the weeks following the event and are now underway with final interviews. Thank you for such a well-organized event and easing the hiring process. We appreciate you!"
–Shani Crosby, Telephan Human Resource Manager, Roseville
Are you interested in a customized hiring event to help your business find the talent you need? We can help. The Placer Business Resource Center offers no-cost, employee recruitment and job advertising. Contact us today! There's no cost to you.
One-on-one Business Advising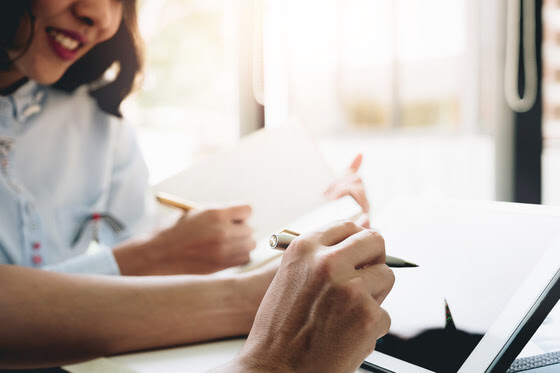 Did you know that our one-on-one advising grows with you? In partnership with the Small Business Development Center we offer this important support to our clients. With expertise in just about every area of business, these experienced professionals are here to help you now and as you need support along your entrepreneurial journey. Here's what one client had to say about her experience:
"We have been in business for many years, and over that time, the one-on-one business advising has helped us through many phases of our business. They've helped with business planning, financial planning, hiring, and benefit counseling, marketing, and software selection. If the particular consultant didn't have the answer, he or she would put us in contact with someone that could help us. Owning a small business is tough! Having them in our corner, has made our business successful and less stressful. I can not recommend them enough."
–Kathleen Loder, Loder Construction Inc., Roseville
One-on-one advising is available by appointment at the Placer Business Resource Center, in person, by phone or video–whatever works best for you. If you'd like to meet one-on-one with a business advisor, contact us today to schedule your appointment.