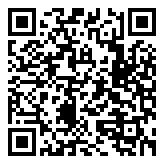 Date
May 26 2018
Time
9:00 am - 1:30 pm
Cost
$35.00
Waterman's Memorial Race – Tahoe Cup Paddle Series
Waterman's Memorial Race
Waterman's Landing to host the 'Waterman's Memorial Race' the first of a four-event Tahoe Cup Paddle Racing Series May 26th, 2018.
The race is open to all paddling craft and participants of all ability levels. There are 3 races that happen over the course of the day. Race #1 is the short course 3 mile race starting at 9am followed by the long course 6 mile race starting at 10:30am and finally the 1 mile kids race starting around 12:30. Awards for each race will follow the kids race.
Spectators are welcome. The finish area, always a festive atmosphere, will include free demos following the race.
NOTICE TO PARTICIPANTS
All team participants (OC2, OC6, Tandem and Trandem) must register with a team name and sign the Release of Liability form.
On-line Registration is $35 per participant. Race Day Registration is $45 per participant. Race day registration starts at 7:30 am and is *cash / check only.
For more information and details, visit the race website.
To register, click here.