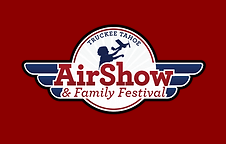 Date
Jul 23 2022
Time
9:00 am - 4:00 pm
Cost
Free
Truckee Tahoe Air Show & Family Festival
Mark your calendars! The Truckee Tahoe Air Show returns on July 23 from 9am – 4pm at the Truckee Tahoe Airport.
The Truckee Tahoe Air Show & Family Festival is proudly known as one of the region's most family-friendly events with free parking and free admission.
Come experience a breathtaking and world-class air show with world-renowned aerobatic performers! Visit the Grocery Outlet STEM Expo, the Family Festival, free rides for kids on Sunday, July 24 by the EAA Young Eagle's pilot volunteers, static displays, vendors, a VIP Hospitality Tent, free Speaker Presentation, and much more!