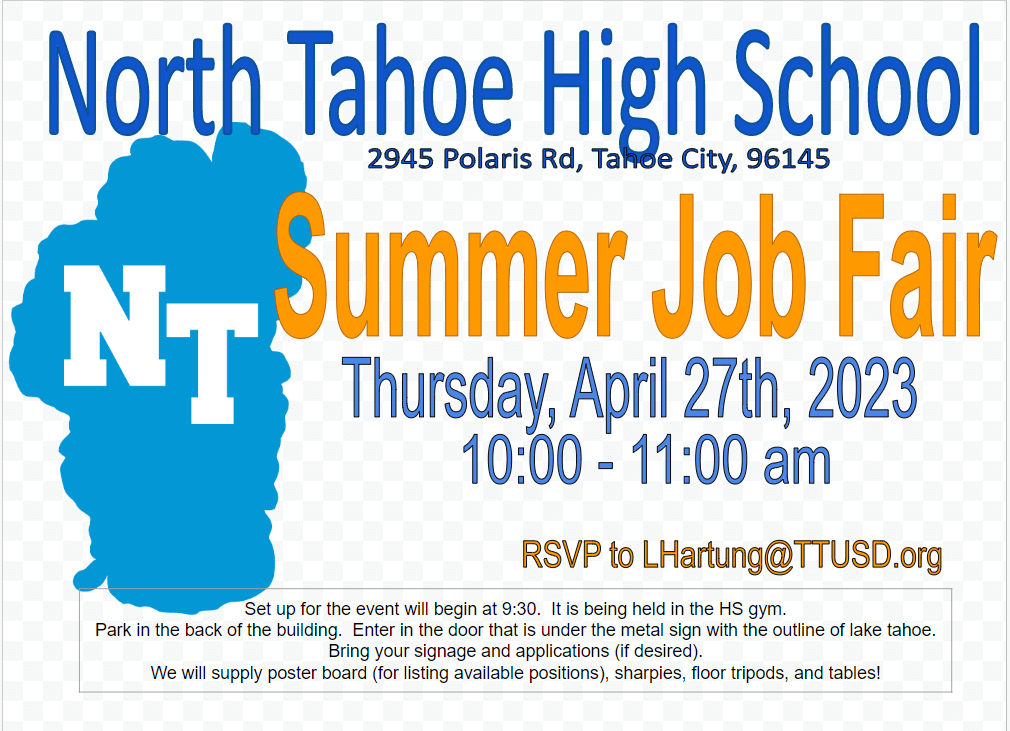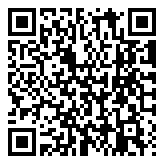 Date
Apr 27 2023
Time
10:00 am - 11:00 am
The North Tahoe High school job fair is coming!
North Tahoe High School
2945 Polaris Rd, Tahoe City, 96145
Summer Job Fair
Thursday, April 27th, 2023
10:00 – 11:00 am
RSVP to LHartung@TTUSD.org
Set up for the event will begin at 9:30.  It is being held in the HS gym. 
Park in the back of the building.  Enter in the door that is under the metal sign with the outline of Lake Tahoe.
Bring your signage and applications (if desired).  
We will supply poster board (for listing available positions), sharpies, floor tripods, and tables!
We will have:
~a sign-in sheet at the front
~poster board and sharpies to advertise the positions you are looking to fill
~25 tables (Please bring your own if you'd like your own space. We will likely have some groups sharing)
~floor tripods to display a sign (If you have your own signage… that is VERY helpful)
We have plenty of room for everyone! Feel free to pass on this information to others!
ALSO… We have a virtual job board to post applications.  Please send me any information you would like posted.
This job board will not be live/available to the student body until the day after the job fair.
PLEASE RSVP to LHartung@TTUSD.org to secure a spot!