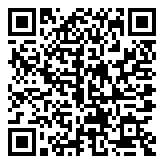 Date
Jun 23 2018

- Sep 02 2018
Time
8:00 am - 11:30 am
Stand Up Paddleboard Yoga with Well Being
Stand Up Paddleboard Yoga
Classes are taught by long time local and certified stand up paddleboard (SUP) instructor and yoga teacher, Eileen Allen. A dedicated SUP yoga teacher, Eileen is enthusiastic about sharing her knowledge and years of experience, ensuring a safe and enjoyable SUP Yoga experience on the beautiful, crystalline waters of Lake Tahoe.
Eileen gives expert advice on correct paddle techniques, helping you to feel comfortable and confident on your paddleboard. She then guides you through a series of fun, challenging yoga postures on the paddleboard. You will find yourself deeply focused and engaged as you cultivate balance, poise and strength while on the lake, surrounded by magnificent mountain views. Whether you are new to paddle boarding or yoga, or you are a seasoned pro, this is truly an unforgettable experience!
SUP Summer Class Schedule
SUP summer classes start on Friday, June 22nd and run every weekend until Sunday, September 2nd.
Fridays:
8am-9:30am*
Saturdays:
8am-9:30am*
10am-11:30am
Sundays:
8am-9:30am*
10am-11:30am
Cost: $40 – includes board rental ($35 locals); $30 – with own board ($25 locals)
​​Board rental is limited, advanced sign-up is required. Please sign up at least one hour before a 10am class and 8 hours before an 8am class. You can sign up online, in store, by calling 530-546-3335, or click here.