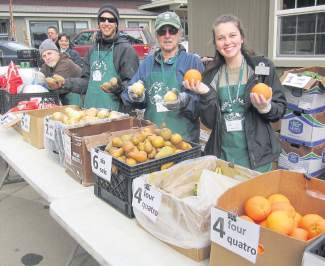 Date
Dec 06 2023
Time
3:00 pm - 3:30 pm
Project MANA Food Distribution Kings Beach
Community members can attend weekly food distribution by Project MANA every Wednesday at 3pm at Community House in Kings Beach. More information found here.
How do I sign up?  
At the time of your first visit, you will be asked to review the Community Member Welcome Packet and fill out a short Welcome Form (also found here in Spanish) containing basic information about your household.
How often can I receive food?
Community members may attend any one of the 4 weekly food distributions up to once per week.
What kind of food will  I get?
Project MANA distributes a combination of perishable and nonperishable food items from all five food groups (vegetables, fruits, dairy, grains and protein).