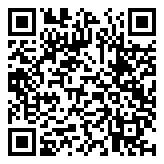 Date
Apr 11 2019
Time
6:00 pm - 7:00 pm
Placer County Community Workshop on North Lake Tahoe Transportation
Residents, business owners and visitors to the North Lake Tahoe region are invited to a second public workshop April 11 to learn more about and provide input on Placer County's draft Transportation Demand Management Strategies proposal. The county is in the process of developing strategies to implement transportation-related goals and policies adopted in the Placer County Tahoe Area Basin Plan.
Placer County staff, along with representatives from the consulting firm of Nelson Nygaard, will provide a detailed presentation of strategies recommended in the draft document; including transit services and amenity enhancements, parking management initiatives, active transportation facilities and maintenance and improved access to alternative transportation information and services.
The workshop will be held at a meeting of the North Tahoe Regional Advisory Council, who will be asked to vote on whether to recommend approval for the draft Transportation Demand Management strategies. Consideration of the final TDM strategies by the county Board of Supervisors is expected to take place later this spring.
A detailed presentation during the North Tahoe Regional Advisory Council meeting will be followed by an informal question-and-answer workshop. Participants will have the opportunity to ask questions about the strategies and provide feedback.
The draft TDM strategies document is available for community and stakeholder review on the county's website at placer.ca.gov/4023/Tahoe-Transportation-Demand-Management.