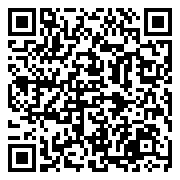 Date
Oct 28 2020
Time
6:00 pm
Placer County Community Meeting on Proposed Kings Beach Western Approach Project
Placer County will host a virtual community meeting October 28 on the proposed Kings Beach Western Approach project, intended to improve connectivity between west Kings Beach and its downtown core. The project is currently in the environmental review part of the process.
If approved, the project would reconfigure the state Route 28 and SR 267 intersection; restripe state Route 28 to one lane in each direction with a two-way left turn lane; and add sidewalks and bike lanes up state Route 267 to Dolly Varden Avenue. These changes are being proposed to improve overall accessibility, mobility and safety for all roadway users while providing a continuous complete street project that will accommodate all modes of travel to include pedestrians, bikes, vehicles and transit.
County staff will provide an overview of the project, status and the project planning process. There will be a question and answer session at the end of the presentation.
Goals of the project include:
• Improving safety and mobility for bicycles and pedestrians.
• Providing a complete street project that connects to the Kings Beach Commercial Core Improvement Project.
• Maintaining consistency with local, regional and state planning.
What: Kings Beach Western Approach Project virtual public meeting
Where: placer.ca.gov/KBWAOCT20
When: October 28, 6pm
Residents can view the project website here, review the environmental review document here and call the local Placer County Public Works office at (530) 581-6235 with any questions or comments.