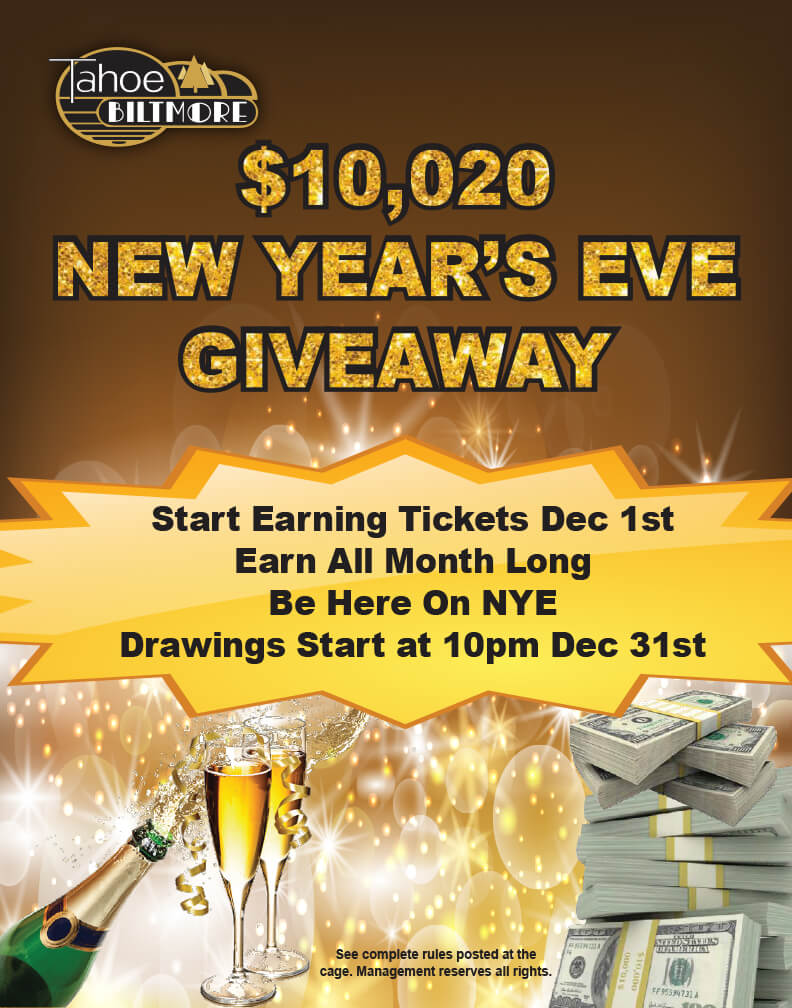 $10,020 New Year's Eve Giveaway at Tahoe Biltmore
Start earning tickets December 1st and earn all month long.
On New Year's Eve we are giving away $10,020!
Drawings start at 10pm on December 31st.
We will be also serving dinner in Bilty's so make your reservation today! Call 775-833-6724 to make your reservation.