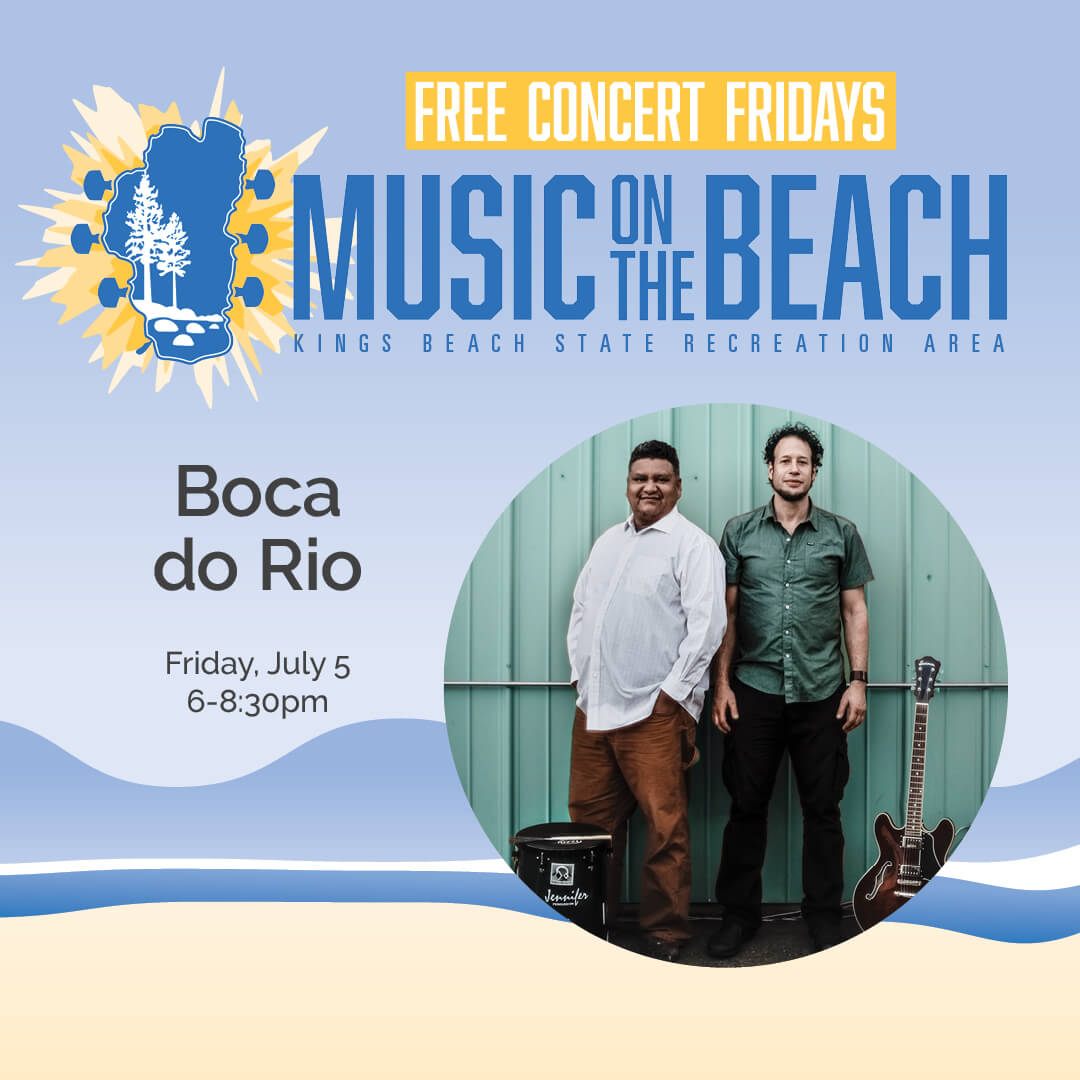 Date
Jul 05 2019
Time
6:00 pm - 8:30 pm
Cost
FREE
Music on the Beach with Boca do Rio
Boca do Rio is a Brazilian-American samba-funk explosion. Born of the mixing of waters of Brazil and the San Francisco Bay, they have created psychedelic samba – music that developed through the rhythm of living and working between the Americas and have evolved into a multi-layered electro-funk party boat with a sound that is fluid and edgy, adaptable and free.
Concert Sponsors: Bervid Custom Building Inc. + Ogilvy Consulting
Music on the Beach Series Sponsors: Alibi Ale Works, Chango Presents, Gonsalves & Co., La Mexicana, Tahoe Biltmore, Tahoe Dave's Skis & Boards, Tahoe Quarterly, and The Grid Bar & Grill.
Food Vendors: Red Truck Tahoe and Cheri's Hand Dipped Ice Cream Bars.
Music on the Beach
Free Concert Fridays from 6-8:30pm
June 28 – August 30 (Excluding August 9), 2019
Start your 2019 summer weekends off right by listening and dancing to FREE live music performances featuring a variety of genres on the beautiful North Shore of Lake Tahoe. Concerts take place at Kings Beach State Recreation Area and start at
6:30pm
. NTBA will be serving beer made with pure Lake Tahoe Water from 
Alibi Ale Works
, a local craft brewery, in addition to red and white wine from kegs and soda. Local food vendors will have food available for purchase from 6-9pm. No outside alcohol or pets are permitted.