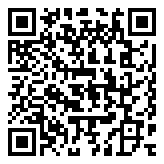 Date
Mar 05 2019
Time
5:00 pm - 7:00 pm
Kings Beach Center, Eastern Gateway Public Meeting
The Kings Beach Center and Eastern Gateway redevelopment project team has taken feedback from the community to make several rounds of revisions to the proposed project design. At this time, they are pleased to welcome the public to a community meeting in order to provide more information on the next steps for the project.
Community Meeting
Tuesday, Mar. 5 | 5 – 7 p.m.
North Tahoe Event Center | 8318 North Lake Blvd.
Interested citizens are invited to the North Tahoe Event Center from 5 – 7 p.m. on Mar. 5 to enjoy refreshments, review and provide input on project topics including workforce housing, architecture, environmental sustainability, public outreach and more. For more information visit kingsbeachcenter.com.