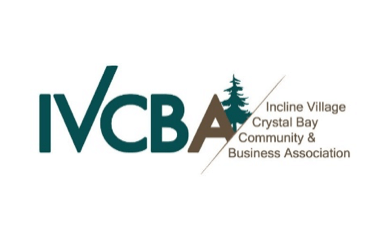 Date
Sep 27 2022
Time
6:00 pm
Cost
Free
Inclined to Meet Town Hall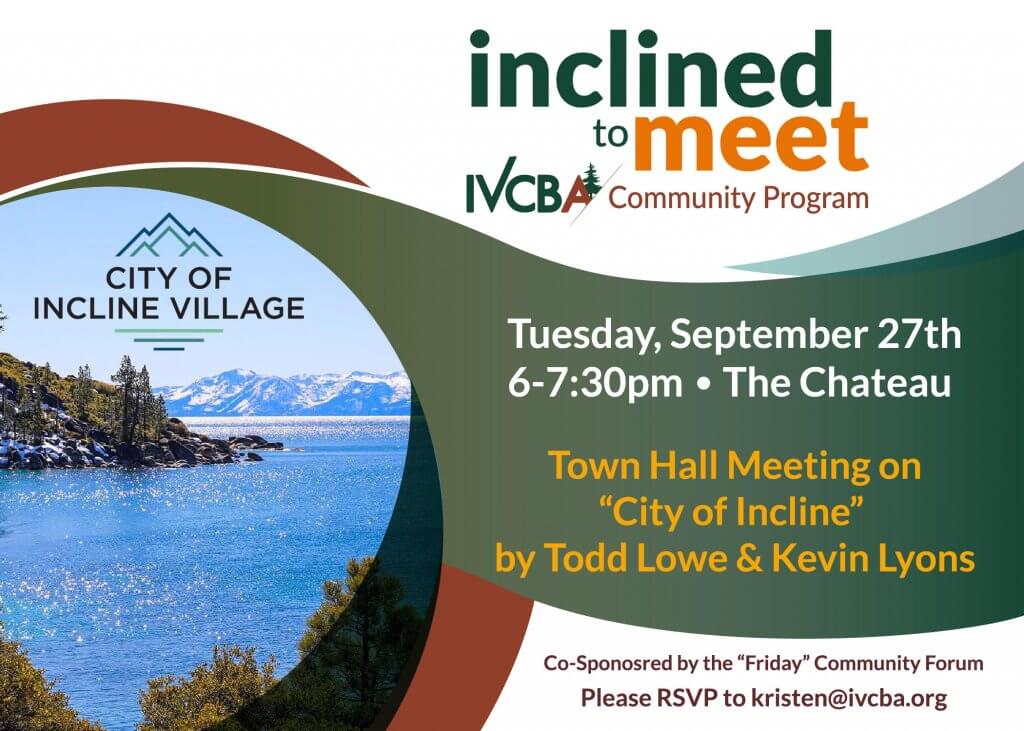 FOR IMMEDIATE RELEASE

(INCLINE VILLAGE, Nv.) – September 20, 2022 – The community and business association in Incline Village and Crystal Bay (IVCBA) will host the Inclined to Meet Town Hall on the proposed City of Incline Village on Tuesday, September 27, 2022.  The event starts at 6:00 p.m. at the Chateau in Incline Village, 955 Fairway Boulevard.
The presentation will be made by Todd Lowe, President of the Village League to Save Incline Assets, and Kevin Lyons.  The Incline Village/Crystal Bay Community Forum is a co-sponsor. There is no charge for this event.
The Village League to Save Incline Assets is spearheading an initiative to develop a petition for incorporating Incline Village and Crystal Bay as a city.   Our community is facing new challenges and more unsolved problems than ever before. Incorporation brings us autonomy and local control over the quality of services here and gives us a community-driven platform for solving local problems. Along with volunteers, the Village League is preparing a plan for community review, evaluation and adoption which will ultimately become the petition. Updates and information are available at  www.cityofinclinevillage.com.
Inclined to Meet is its meeting platform for bringing the community together for conversation on important issues. IVCBA is also the lead organizer for community events such as the Local Heroes 4th of July Celebration and Northern Lights in December.
IVCBA's mission is to build and grow cohesiveness for the sustainability of Incline Village and Crystal Bay. Its vision is a thriving community that supports and is supported by its businesses, nonprofits, and agencies. It publishes a weekly newsletter, Snapshot and a season magazine, LIVE.WORK.PLAY. 
The IV/CB Community Forum meets on the first and third Friday of each month to discuss timely topics in our community. They meet in the Incline Library Community Room on Alder Avenue. The public is welcome to attend. Go to the community website IVCBA.org for more information.
###
Contact: Linda Offerdahl
Linda@ivcba.org