Date
Mar 01 2019

- Mar 03 2019
Time
All of the day
Cost
$450
Angelic Reiki Training Levels 1 & 2 with Reiki Tahoe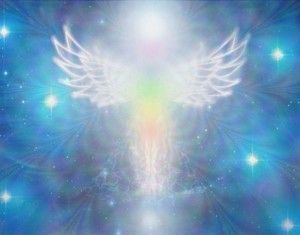 Angelic Reiki Training Levels 1 & 2 with Reiki Tahoe
"Angelic Reiki is the absolute joy of working hand in hand with the Angelic Kingdom of Light to bring one of the highest forms of healing to individuals, human consciousness and the planet." – Angelic Reiki AssociationYou do not have to have any prior reiki experience to participate in this class. It's a new journey you can send yourself on, learning not only to work on yourself, but also others.
The Angelic Reiki Training 1 & 2 Workshop is a three-day workshop beginning with an introduction and cleansing attunement on first night: On the second day you will be learning how to do 2 different healing's by connecting into your healing angels and ascended masters followed by a cleansing and attunement. On the third day you will learn a past life healing and how to work with your galactic healers. The third day culminates with the final cleansing and Angelic Realm attunement.
There is a lot of information packed into this 3 day workshop. You will experience healing on every level of your being. Not only is this a class to learn, but it is a class to transform.
The class investment is $450. Payment plans available. All meals, snacks and drinks for the entire weekend are included in the cost (3 dinners, 2 breakfasts, 2 lunches all snacks and drinks). You just need to discuss with facilitators ahead of time.
"My experience when I took Angelic Reiki Training Levels 1 & 2 was amazing. I walked away on an energetic high for several months, that showed in all areas of my life! It was exhilarating to say the least. I opened up in ways that I did not know I was capable of. My practice of Reiki, meditation and daily intention grew even deeper. I was able to connect in, to the universe/divine, in completely new ways and I felt a clarity that I had not felt before." – Marianne Schneider, Fifth Element Healing Center
Pre-registration required with $151 deposit