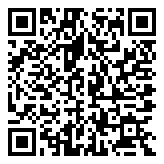 Date
Apr 03 2018
Time
5:00 pm - 6:30 pm
Adult Speaker Series with Humane Society of Truckee Tahoe
The purpose of the adult speaker series is to help give our high school and adult community members more information on animal welfare topics. We simply ask for a $10.00 (optional) donation to attend. Check them out and join Humane Society of Truckee Tahoe!
Presentation #1
Melissa Hardy – Tellington TTouch
Tuesday, April 3rd – 5:00-6:30pm
Tellington TTouch® Training is a specialized approach to the care and training of our companion animals (including horses) as well as for their physical and emotional well-being. With Tellington TTouch, even the most difficult problems and behavioral challenges are often eliminated, enhancing the quality of your animal's life.
It is easy to learn and requires no special equipment. Tellington TTouch can help you understand and influence your animal with your heart and hands in a way that develops trust, creates a harmonious relationship, and changes unwanted behavior.
Come listen and watch the magic of TTouch and see how it impacts the physical, mental and emotional aspects of all beings. For more information, visit http://www.ttouch.com/whyTTouch.shtml.
Presentation #2
Erin Kramer – Owner of TUGG Dogs
Tuesday, May 8th – 5:00-7:00pm
Erin Kramer is a professionally certified dog trainer, has worked as a trainer's instructor internationally and has developed her own trainer's academy for those wanting to work professionally with dogs. Erin is also an American Kennel Club Canine Good Citizen (CGC) evaluator, both a service and therapy dog evaluator, has trained and handled dogs for both TV and film, has supplied working K9's for police and personal protection, has won obedience training competitions, and has testified in numerous court cases as a canine behavior and aggression specialist. Most importantly, Erin is an avid dog lover with a thoughtful approach to working with each client she meets (human and dog) and her talent in dog training has made her a leading resource for shelters and rescue organizations all over the West Coast.
Erin will be teaching attendees about leash aggression and understanding problem behaviors and how to address them. For more information, visit http://teachtraintug.com.
Presentation #3
Lesa Johnston – California Dept. of Fish and Wildlife
Tuesday, June 5th – 5:00-6:00pm
Want to help keep Tahoe wildlife safe (as well as your own pets)? Lesa Johnston is one of the Education and Outreach staff with the California Department of Fish and Wildlife. She is also an educator of Keep Me Wild and Project Wild. Lesa will be speaking at HSTT about what the California Dept. of Fish and Wildlife does, interesting facts and important information about the wildlife we live with here in the sierras (i.e. rehoming problem bears, why it's a challenge, etc.), how we as a community can better coexist with wildlife and how we can help spread the word to keep wildlife safe. For more information, visit https://www.wildlife.ca.gov/Explore/Organization/OCEO.
To reserve your spot at one or all of these informative presentations, contact Erin Ellis at 530-582-2472 or email erin@hstt.org today.
Presentations take place at the Humane Society of Truckee-Tahoe/
Town of Truckee shelter located at 10961 Stevens Lane in Truckee. Suggested donation of $10.00 to attend.