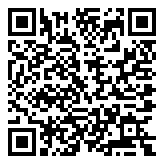 Date
Sep 02 2018
Time
4:00 am - 6:00 pm
Cost
$30
9/11 Memorial Concerts with TOCCATA Tahoe Symphony
TOCCATA-Tahoe Symphony Orchestra and Chorus will conclude their 2018 Tahoe Summer MusicFest with a four concert series beginning on Sunday, September 2 (at 4:00pm, St. Gall Catholic Church in Gardnerville). The concert series commemorates the 17th anniversary of the 9/11 tragedy. The TOCCATA Orchestra and Chorus will perform: Bruch's Violin Concerto #1 and selections from Verdi's Requiem
A Soiree Musicale Fundraiser for this series will take place on Saturday, Sept. 1 at 4:00pm at a private home in Reno featuring Elizabeth Pitcairn performing on the legendary Red Stradivarius Violin. Tickets are $125 per person, $250 per couple, and may be purchased using the ticket link (below). Call 775-833-2478 for more information.
Sunday, Sept 2 @ 4pm: St Gall Catholic Church, Gardnerville
Friday, Sept 7 @ 7pm: St Theresa Catholic Church, South Lake Tahoe
Sunday, Sept 9 @ 4pm: St John's Presbyterian Church, Reno
Tuesday Sept 11 @ 7pm: The Cornerstone Church, Incline Village
General admission is $30 for adults and $25 for seniors. Young persons, under age 23, enjoy FREE admission. Preferred/reserved seating is $40, and $15 for Young persons.