BE AWARE, BE PREPARED & STAY INFORMED!
With numerous surrounding areas battling wildfires, now more than ever, it's important to be aware, prepared & informed.
NTBA encourages our community to utilize these resources so that everyone is fire safe and ready!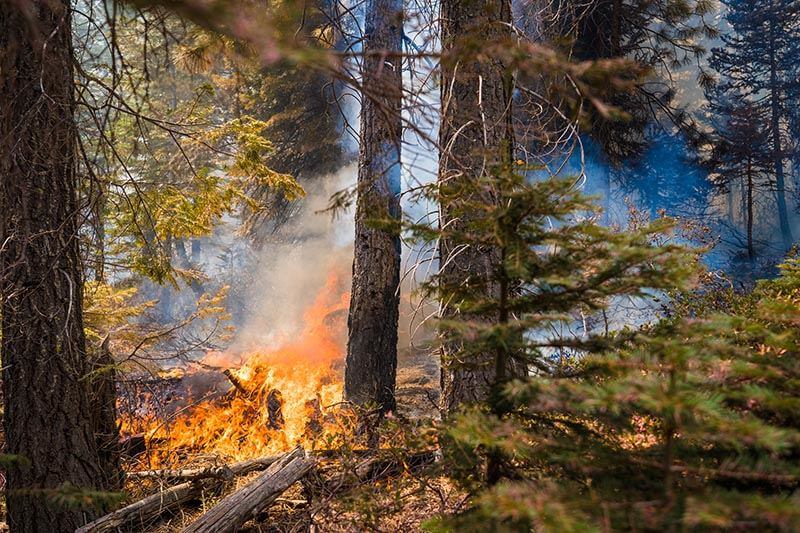 SIGN UP FOR REGIONAL COUNTY ALERT SYSTEMS
Sign up for emergency alerts on your cell phone and devices to help stay informed of current wildfire issues and/or recommendations.
The Red Flag Warning Program is a local effort to make residents aware of wildfire risk in our community and is issued by the National Weather Service when conditions combine to produce the possibility of extreme fire behavior. If you see red flags posted at fire stations and government buildings, that is the time to visit
readyforwildfire.org
. 
LEARN MORE
HI-LO SIRENS CAN HELP SAVE LIVES
The Placer County Sheriff's Office released an important PSA this week regarding hi-low sirens and how they can help keep us safe. The hi-lo siren was installed in patrol units in 2019 to be used during emergency evacuations. The sound is different from the traditional police siren — it will ONLY be used in areas facing danger from a wildfire, chemical spill, flood, etc.
LEARN MORE
CAL FIRE SUSPENDS BURN PERMITS
The increasing fire danger posed by the high volume of dead grass and hotter, drier conditions in the region is prompting Cal Fire to suspend all burn permits for outdoor residential burning within the State Responsibility Area of Nevada, Yuba, and Placer Counties.
LEARN MORE
PROTECT YOUR HEALTH — LIVING WITH WILDFIRE SMOKE
Smoke affects air quality during a wildfire. Smoke from wildfires carry tiny particles that can damage the lungs, especially for those with existing respiratory conditions. If there is smoke in the North Tahoe region, consider the
Air Quality Index
(AQI) before heading outside. Get real-time, air quality updates
HERE
and
HERE
. When conditions are above 100, public health officials and air quality experts begin to recommend staying indoors and limiting outdoor exertion.
For people who want to recreate outside, the current virus situation and the sometimes hazardous air from wildfires raise questions about what protection to use, and when. Here's what the California Department of Public Health advises:
• Cloth masks and surgical masks do not protect the wearer from fine particulate matter in wildfire smoke.
• Wear an N95 respirator if you need to be outdoors in smoky air for an extended period of time.
Other considerations:
• N95 respirators provide protection from both wildfire smoke and viral particles.
• N95 respirator masks must be properly fitted to be effective, and don't usually work on people with facial hair.
• People with lung or heart conditions should consult their doctor before using an N95 mask, which can make breathing more difficult.
• Masks with one-way vents can reduce inhalation of smoke particles for the wearer.
• Children, pregnant women, older adults and people with heart and lung problems are especially susceptible to smoky air.
The best way to protect yourself from wildfire smoke is to stay indoors.
SHARE FIRE SAFETY INFORMATION & RESTRICTIONS
Download, print and share these resources: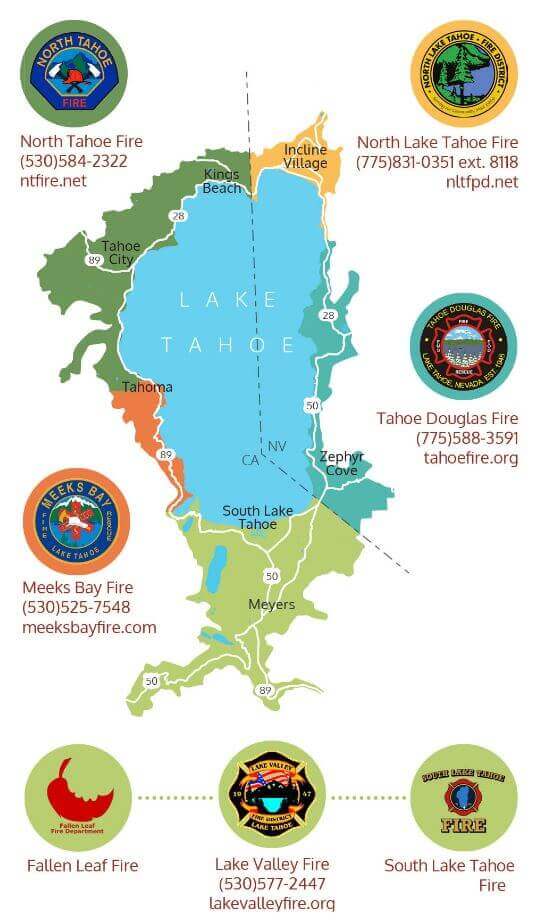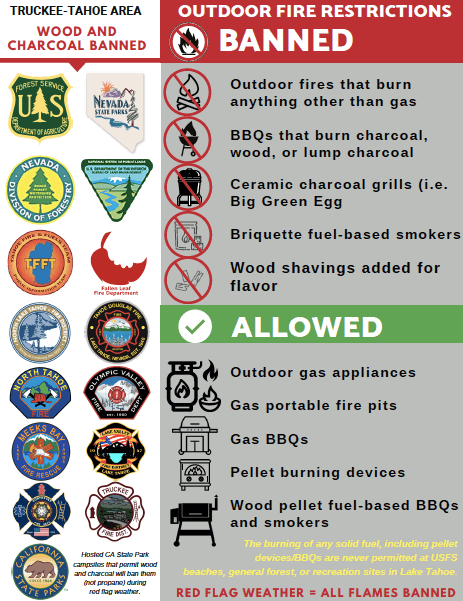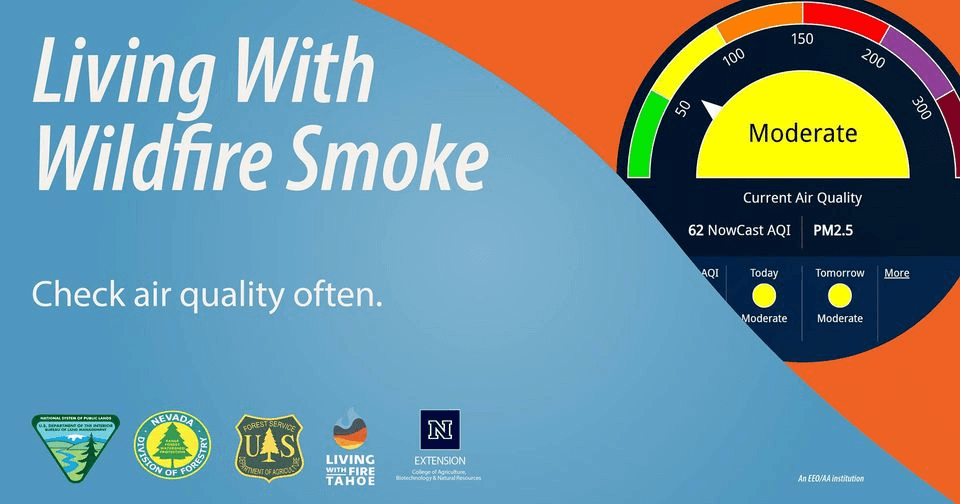 USDA Forest Service Temporarily Closing All California National Forests
To better provide public and firefighter safety due to the ongoing California wildfire crisis, USDA Forest Service Pacific Southwest Region is announcing a temporary closure of all National Forests in California. This closure will be in effect from 
Aug. 31, 2021 at 11:59 p.m. through September 17, 2021 at
11:59 p.m.
LEARN MORE
Placer County Red Flag Warning Awareness Program
Placer County has launched a new Red Flag Warning Awareness Program, where fire agency participants will display red flags in visible locations on red flag warning days to alert residents in times of elevated wildfire risk. The National Weather Service issues red flag warnings to alert fire departments of the onset, or possible onset, of critical weather and dry conditions that could lead to rapid or flag PNG dramatic increases in wildfire activity. A Red Flag Warning is issued for weather events that may result in extreme fire behavior that will occur within 24 hours and could exist in the next 12-72 hours. A Red Flag Warning is the highest fire alert. During these times, extreme caution is urged for all residents and guests because a simple spark can cause a major wildfire. Learn more about what this means for you HERE.
CAL FIRE Ready for Wildfire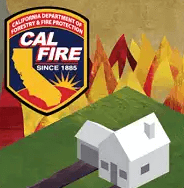 Being Ready for wildfire starts with maintaining an adequate defensible space and by hardening your home by using fire resistant building materials.  Find the right actions to prepare your family and home for the next California wildfire with the Prepare for Wildfire App. Create your wildfire action plan today.
PLAN
Use their new web-based app to create your custom wildfire preparedness action plan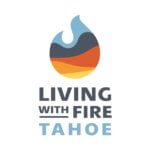 LIVING WITH FIRE

TAHOE
is a collaborative education and outreach program, founded in 1997 by
University of Nevada Cooperative Extension
and supported by members of the Tahoe Fire and Fuels Team – formed in 2008 to implement the Lake Tahoe Basin Multi-Jurisdictional Fuel Reduction and Wildfire Prevention Strategy. Members are a group of dedicated professionals committed to protecting life, property and the environment at Lake Tahoe through proper management of the forests to reduce the threat of catastrophic wildfire, thereby protecting communities, while safeguarding the exceptional natural resources of Lake Tahoe. The TFFT is overseen by a Multi-Agency Coordinating Group which includes the seven Lake Tahoe Basin fire chiefs and nine local agency executives.
[LEARN MORE]
Get Prepared
Learn how to evacuate and prepare your home and family to survive wildfire.
Get Informed
See what projects, prescribed fires and community events are taking place near you.
Get Involved
Get involved with the Tahoe Network of Fire Adapted Communities to help your community prepare for wildfire.
Liberty Utilities Wildfire Mitigation + Public Safety Power Shutoff