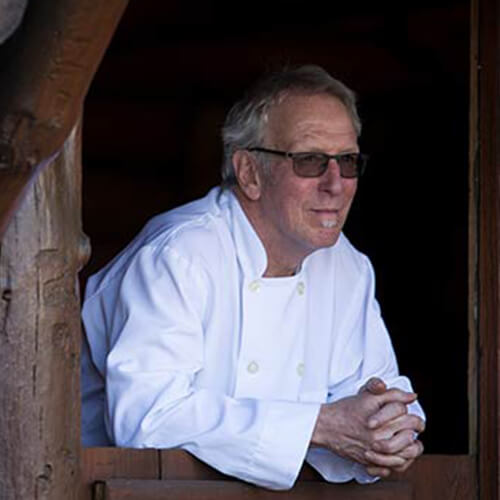 NTBA is beyond proud to announce Charlie Soule as the Grand Marshal for the 2023 Kings Beach SNOWFEST Parade. Charlie is a beloved lifelong citizen of Kings Beach, and his restaurant of 38 years, The Soule Domain, is undoubtedly one of the best in all of North Lake Tahoe…and beyond. Charlie is an active and involved member of our community, and can be seen regularly at events such as Music on the Beach and Passport to Dining. NTBA staff and board feels that he wholeheartedly deserves this honor, so please join us this Saturday in giving this 'cool cat' a woohoo when he passes by.
"I am so proud and humbled to be given the opportunity to represent our Kings Beach community this Saturday as the 2023 SnowFest! Parade Grand Marshal! WOW! From graduating from Kings Beach Elementary in 1972; to my Mom teaching at Kings Beach Elementary for 25 years and providing an excellent education for our local children; to my Dad being the President of Kings Beach Little League for several years; for getting to work alongside my talented brother Steve at the Soule Domain; to all our amazing co-workers who we get to share and enrich our success with; to all our loyal and wonderful customers who understand what it takes to run a good restaurant; and to have my beautiful wife Rachelle of "Sweet Peas" by my side, not only at the parade, but through it ALL! It is such an honor to be asked to represent NTBA in the local parade and I am so proud…. because we Love North Tahoe, and in particular my hometown, Kings Beach!" | Charlie Soule
Discover The Soule Domain
The Soule Domain's upscale, intimate restaurant deliciously combines style & romance in the cozy dining room.  "I want my guests to walk away feeling like they had a complete experience—full of good food at a good price, having had a good time.
"In a place where businesses rise and fall with the uncertain tides of the tourism industry, the Soule Domain is a unique success story. And the man at the center of this story is no less unique.
Lifetime resident of Lake Tahoe, Charlie Soule has faced the odds to follow his dream of providing a distinctive fine dining experience in his hometown. After graduating from North Lake Tahoe High School, Charlie embarked upon his culinary journey washing dishes and making salads in Tahoe City and cut his teeth in various upscale eateries in the area. Charlie left Tahoe due to the brief distraction of attending college. He soon realized that Tahoe's beaches and ski slopes were calling him home, and cooking was his ticket back.
Charlie worked hard in some of Tahoe's finest eating establishments honing the skills he now employs on a nightly basis, but he didn't feel he was getting anywhere. That changed in 1985, when opportunity knocked, or rather rang." | P.D. O'Brien