5 Ways You Can Keep North Lake Tahoe Beautiful
Originally Posted by Go Tahoe North
With its dazzling crystal waters, bluebird skies and captivating flora, it's not hard to see why North Lake Tahoe is considered one of the most beautiful places in the world.
But that Tahoe remains so pristine is no accident. In fact, Tahoe has stayed beautiful for generations because the people who live in and visit the region are committed to preserving all that makes their mountain paradise so perfect.
Whether you call Tahoe home or are visiting, you, too, can contribute to the well-being of our favorite place in the world by taking a few small steps to decrease your carbon footprint and enjoy Tahoe responsibly—not just in observance of Earth Day, which is April 22, but every day. Here's how.
Choose Environmentally-Friendly Transportation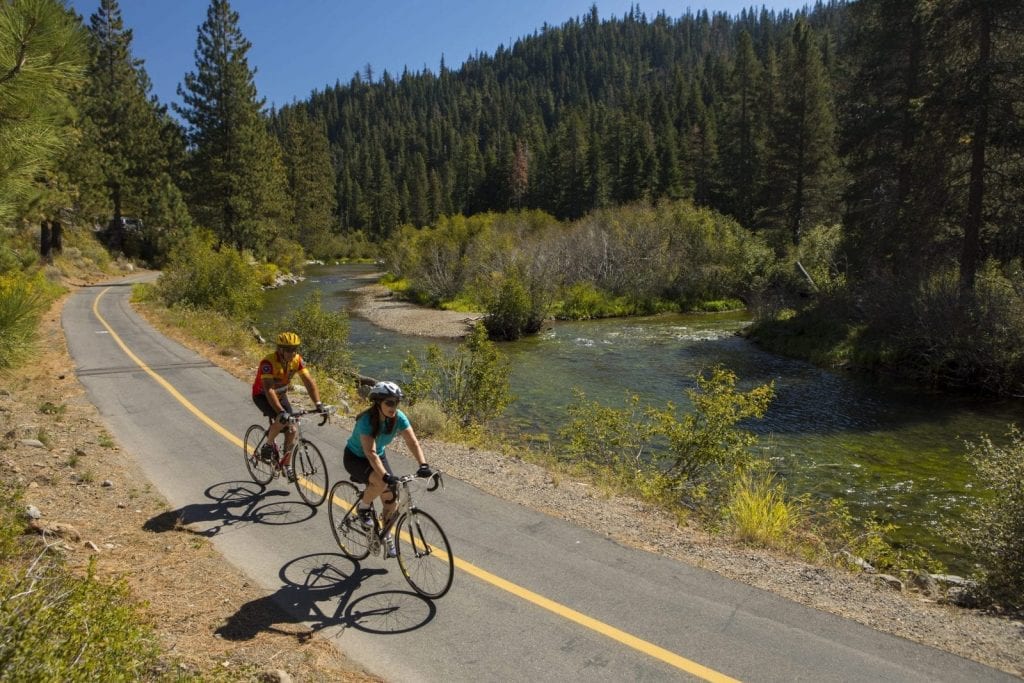 Tahoe's cyclist-friendly environment means you can cut down on emissions by simply riding a bike! Photo courtesy of Ryan Salm.
Whether you are driving your own car to the region or using other modes of transportation, there are plenty of ways for you to minimize your carbon footprint when visiting North Lake Tahoe.
Many of North Lake Tahoe's resorts are home to universal electric vehicle chargers, and the community at large is friendly to a range of low and zero-emission vehicles that help to keep the environment healthy and clean. If you own such a vehicle, consider using that to get to and around Tahoe. While you're there, think about renting a bicycle to get around the region rather than using a vehicle. Vendors like the Tahoe Adventure Company and the Olympic Bike Shop make equipment rentals quick and easy, and road biking trails around the region are incredible.
If cycling isn't for you, don't forget about the North Lake Tahoe's Tahoe Area Regional Transit (TART), which services much of the North Shore community. TART allows you to touch every part of North Lake Tahoe while saving on gas, having a lower-stress transportation experience and protecting the environment all at once.
Keep Tahoe Clean and Cared For
Tahoe's trails, slopes and waterways remain clean thanks in large part to volunteers of all ages.
Whether you're speeding down North Lake Tahoe's mountainside slopes, paddleboarding along its crystal lakes or enjoying a cool beverage on its beaches, you can always choose to join Tahoe's local community to take care of this natural wonder with a few small actions.
There are plenty of waste and recycling receptacles throughout the community. That means you can take whatever waste you generate over the course of your stay out of the environment where bears, squirrels, and aquatic life can't access it. While you're at it, consider cutting down on the use of plastics and glass—like water bottles—by taking reusable containers to pack your goods and store your beverages in reusable, refillable containers that can go with you once your Tahoe stay is complete. You can even buy a reusable Tahoe water bottle for a souvenir at one of North Lake Tahoe's many shopping spots!
If you're feeling especially passionate about keeping Tahoe clean, green and beautiful, consider joining the North Tahoe Business Association for their annual Tahoe Clean Up Day on Saturday, June 2 from 9AM to 1PM.
Enjoy Low-Impact Lodging at Tahoe's Eco-Friendly Resorts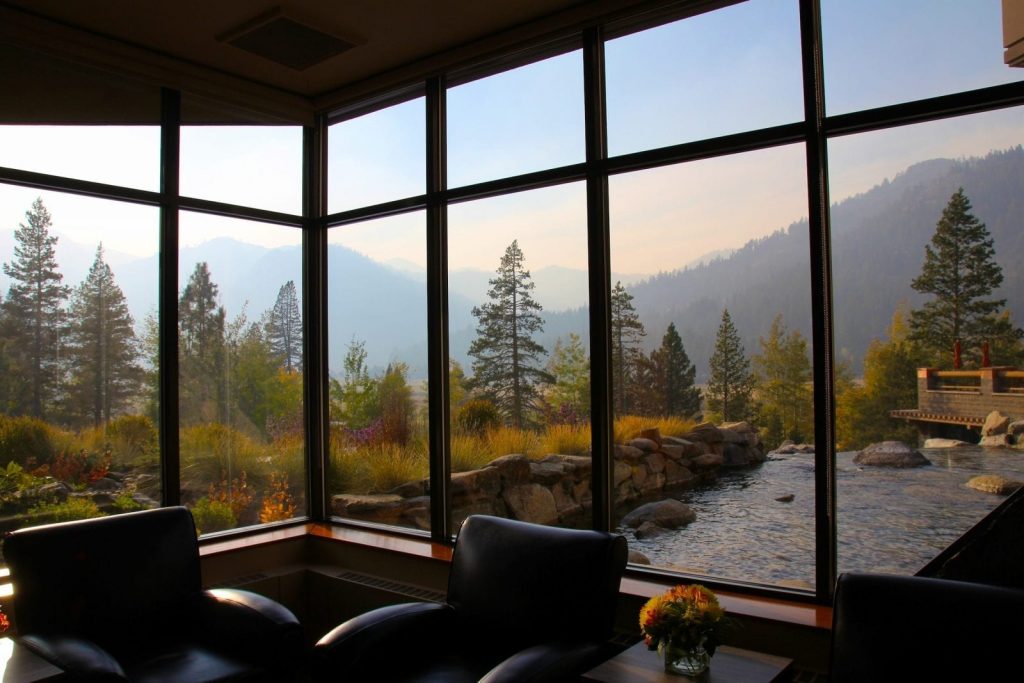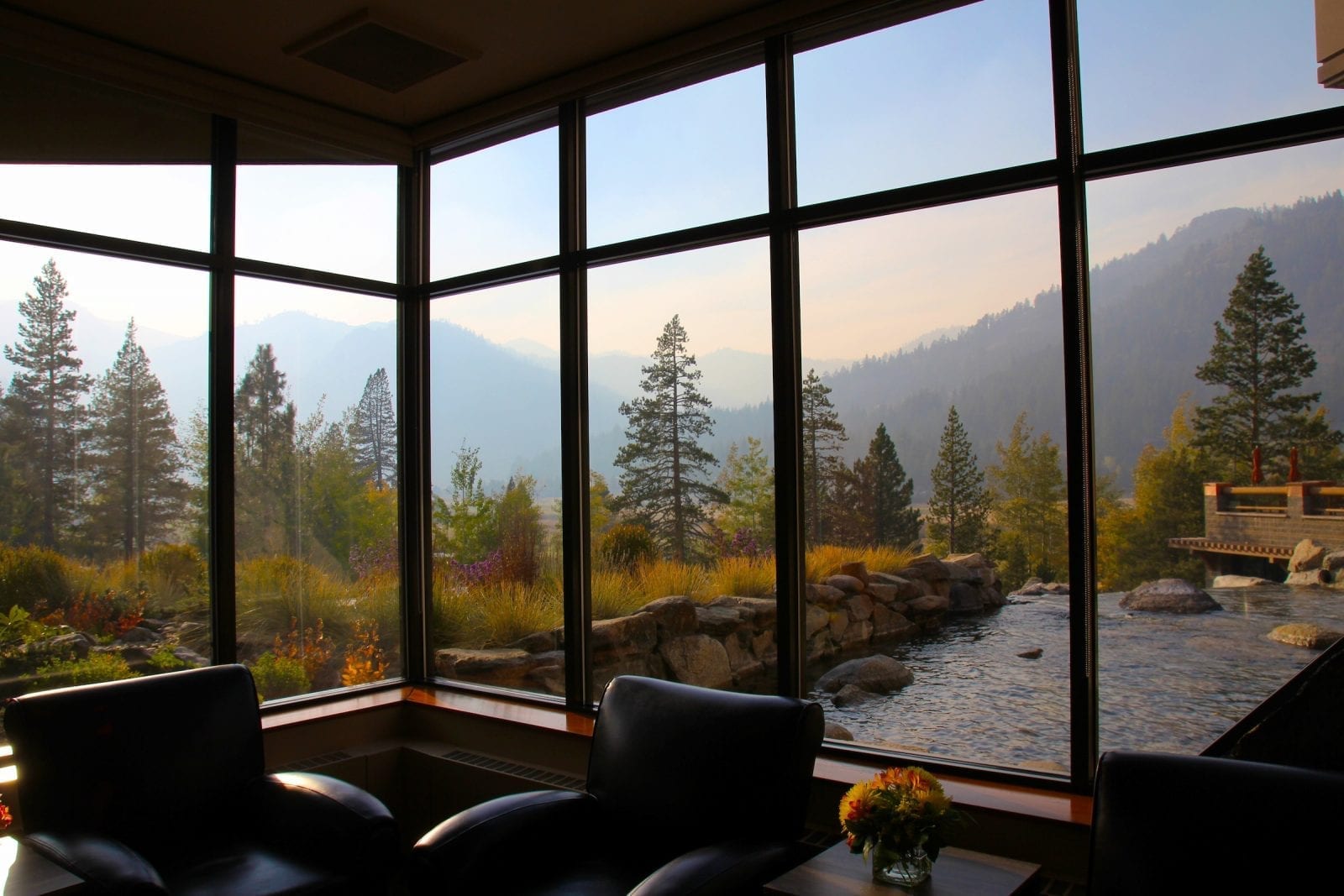 Year-round, North Lake Tahoe's resorts and surround communities commit to an array of eco-friendly initiatives. Photo courtesy of the Resort at Squaw Creek.
Fortunately, a commitment to keeping North Lake Tahoe beautiful and environmentally-friendly is contagious among businesses in the region, making it easy to feel good about where you're resting your head each night.
The Village at Squaw Valley is a committed steward of the environment, encouraging guests to skip water bottles in favor of Tahoe tap water, offering free parking to carpooling resort visitors, and acting as a steward for the Red Dog Forest revegetation project. Cedar Glen Lodge has been recognized with awards for its eco-friendliness and is another excellent example of an environmentally-conscious lodging location. Alongside these two, many of North Lake Tahoe's lodging options are committed to providing eco-friendly experiences and are a great option foryour next trip.
Celebrate Earth Day, Tahoe Style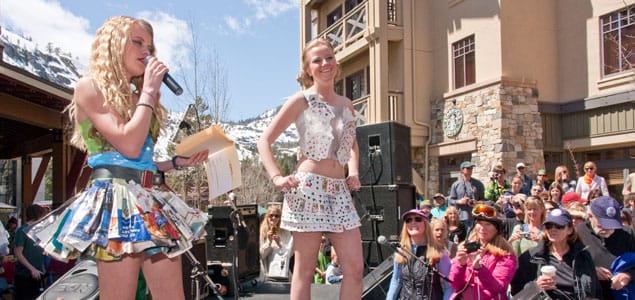 Upcycled fashion is just one of many special features to be found at this year's Earth Day celebration.
On April 21, from 11AM to 5PM, join the North Lake Tahoe community in celebrating our commitment to protecting the beauty and ecological health of the region.
This volunteer-run, non-profit event is free and open to the public—and is one of the largest environmental education events in the area. People of all ages can enjoy raffles, an upcycled fashion show, educational presentations and musical entertainment brought to you by Truth Cartel and The Sextones.
Best of all, thanks to Incline Village's "Waste Not" program, attendees can rest assured that the event will result in zero waste left behind.
Spread The Word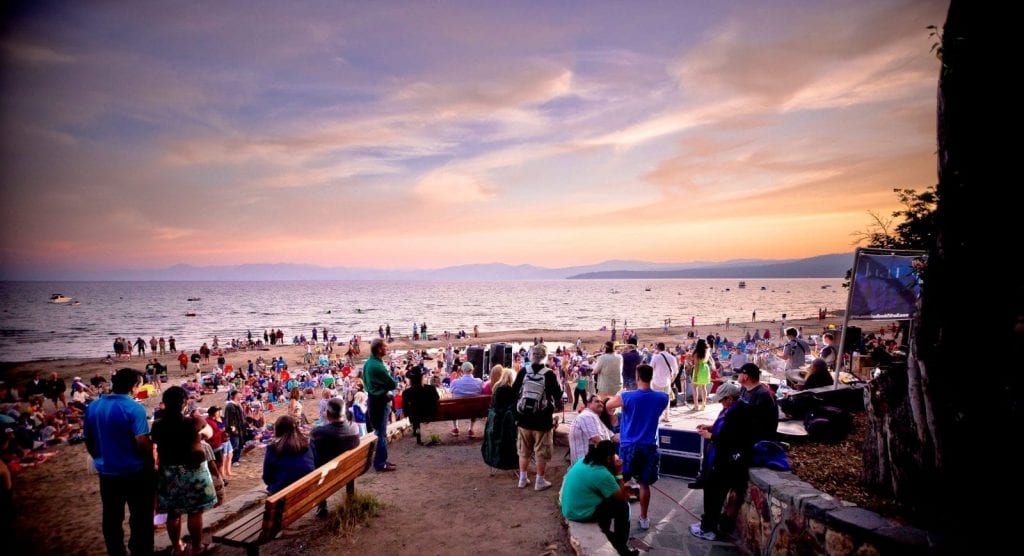 In the end, Tahoe is kept clean thaks to its community—who comes together, spreads the word and commits to pristine beaches, slopes and trails for all to enjoy.
At the end of the day, it's up to each of us to keep Tahoe as beautiful and pristine as we found it. As individuals, that means making choices that allow for sustainability, conservation and the well-being of the local flora and fauna over more wasteful behaviors.
As a community, that means holding ourselves accountable to our commitment to keep North Lake Tahoe—and the rest of the world—in good shape so that people, plants, and creatures of future generations can love our crystal lakes, alpine trees and majestic wildlife for years to come.
Let the world know that you're committed to keeping Tahoe by sharing this post, and encourage them to do the same. That way, we can all enjoy Tahoe's beauty together.